Cycling and Cooking in Italy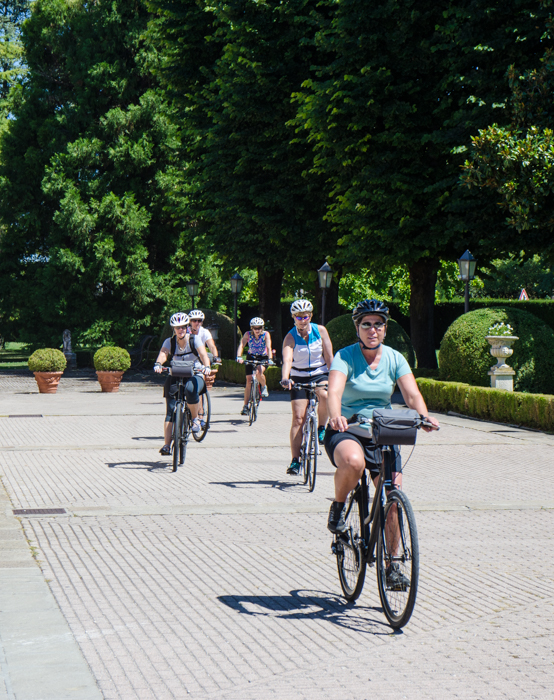 Join Italiaoutdoors Food and Wine as we enjoy a cycling tour through the Veneto, Italy, a diverse region located along the shores of the Adriatic sea and at the foot of the Dolomite mountains. The Venetian Republic, once a world power, is a remarkable reflection of Italian history and style: full of Renaissance art, fine food and wine, history.
Our biking tour follows one of the old trade routes that distributed spices and goods from the east throughout Western Europe, and so has one of the most diverse regional cuisines in all of Italy. We wander through the flat farmlands, by stately 16th and 17th century villas, around volcanic hills and into the foothills of the Pre-Alps. By day we bike gentle routes, in the afternoon learn about foods and the art of cooking and savor parts of the "Italian Dolce Vita" with classic Veneto cuisine, all the while being hosted in welcoming family run villa hotels.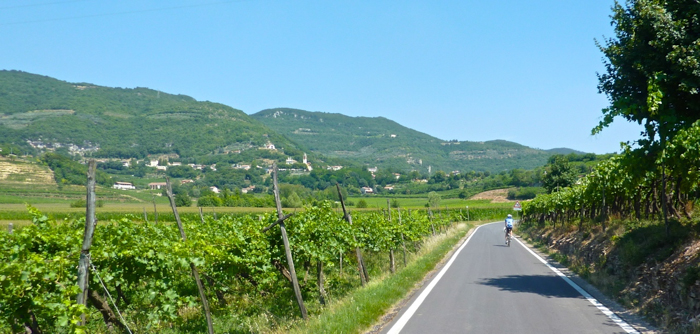 Your guides for your Veneto culinary cycling adventure are Italiaoutdoors Food and Wine owners, chef and cooking instructor Kathy Bechtel, and recreational specialist, Vernon McClure, recently named one of "Italy's Best Local Guides." Together, Kathy and Vernon create uniquely authentic, intimate adventures in Italy. Limited to 8 participants, our small group size allows us unparalleled access to family producers, the opportunity to join the locals at their favorite neighborhood trattoria, or dine at that exclusive ten table ristorante.
To begin your culinary exploration of Italy, This email address is being protected from spambots. You need JavaScript enabled to view it.. I am happy to provide more details, answer any questions, learn about your travel style, cycling experience, favorite dishes to cook, or assist with any pre- or post-trip travel.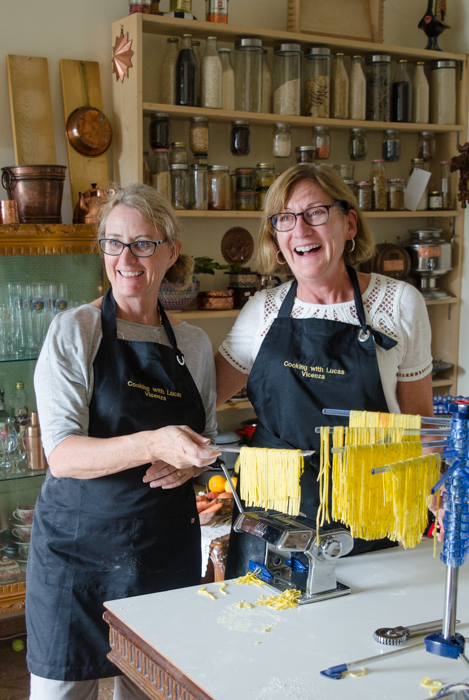 Our seven day/six night Veneto Bike and Cook adventure:
2018 Tour Dates:

April 22 - 28, 2018. Guaranteed Departure, only 4 spots remain.
May 20 - 26, 2018
September 9 - 15, 2018 - SOLD OUT
September 15 - 21, 2018 - SOLD OUT
This email address is being protected from spambots. You need JavaScript enabled to view it. to request your dates for 2018.

$4395 USD ppdo* We welcome solo travelers with the lowest single supplement in the industry - $300!
Limited to 8 participants, for a highly personalized experience, and the best access to small local producers.
Click here to learn more about how we design our tours for all levels of cyclists.

Have a small group of 4 or more? This trip can be run as a private trip for your group, for the same price. We can customize the rides for the skill and fitness level of your group, from expert climbers to casual tourist riders.

Biking works up our appetites for some wonderful Northern Italian meals. Kathy will introduce us to many local dishes and specialties. The noble region of the Veneto is home to risotto and polenta, as well as homemade pastas spiced with radicchio, rucola and endive. Seafood lovers will rejoice in the freshly caught frutti di mare prepared in the Venetian tradition.
What are our cooking classes like? Lots of fun!

"Kathy empowers everyone to get involved and know that they are all capable of cooking a gourmet meal. She also promotes the local, sustainable way of shopping and cooking, be it in Italy, or at home. Kathy is personable and makes it fun, there is a lot of laughter and camaraderie that people remember for a long, long time." - NM, Maine.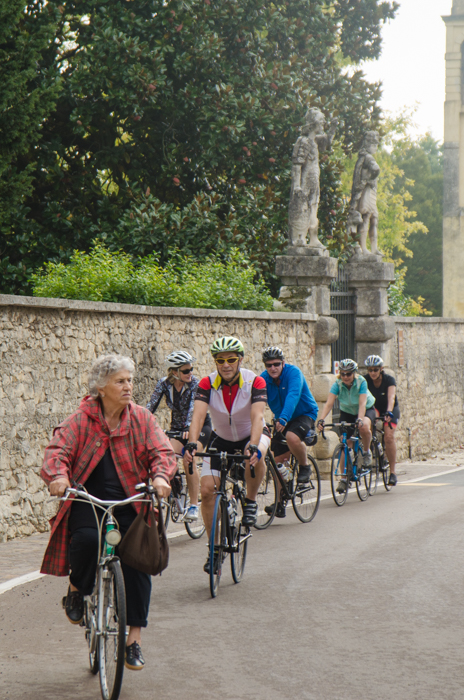 Some Veneto Favorites
Cycling along the Brenta River, visiting historic villas
One hands-on cooking class
Nightly accommodations at centrally located elegant hotels, with plenty to explore right outside your door
Volcanic hills of the Euganie and their wonderful olive oils
Sampling classic Venetian antipasti at a local, family-run trattoria
Biking through the Prosecco vineyards
A visit to Asolo, "The City of a Hundred Horizons"
Private winery tour and dinner at their Farm to Table restaurant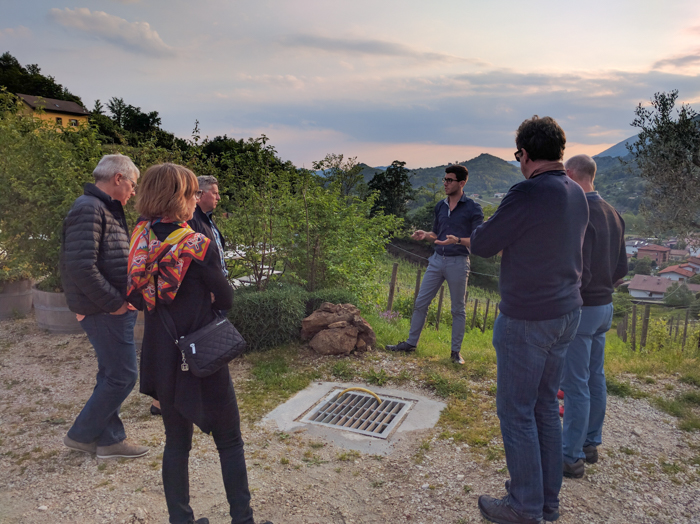 Our tour includes
Limited to 8 participants maximum
6 nights accommodations at 3+ star hotels
All ground transfers
All breakfasts, snacks on the road as we bike, 3 dinners; the dinners include local wines
Hands on cooking class
Private winery tour and daily wine tastings
Bike rental, equipped with water bottle, bag, and GPS
Support along bike route
All tips, gratuities, and local taxes
Any entry fees to museums, villas, other venues we may visit
Services of Kathy and Vernon throughout the trip
* Single supplement of $300
To sign up, send us an email. We personally work with each and every guest to answer all questions, and make sure our trip is customized to your abilities and preferences. We're also happy just to chat, and hear how you would like to travel.
This email address is being protected from spambots. You need JavaScript enabled to view it.
Learn More: