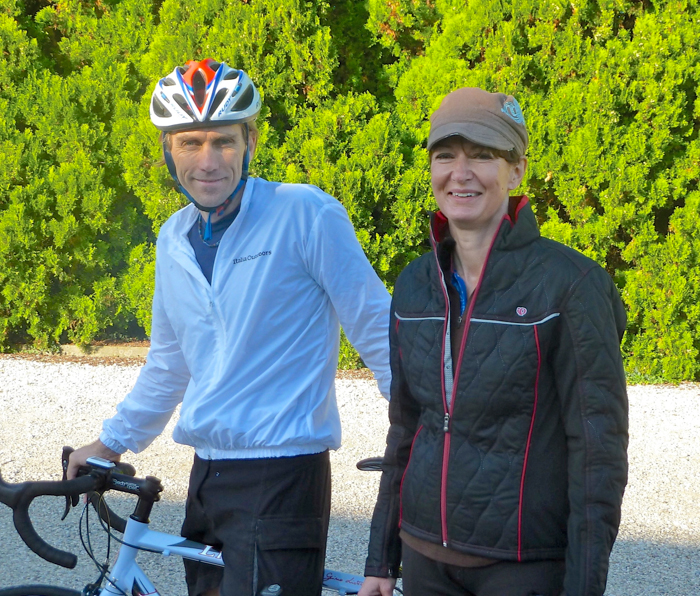 Our passion is creating intimate, personalized cycling, skiing, and hiking adventures that explore an authentic Italy - it's outdoor beauty, it's hidden back roads, it's small family producers, it's traditional wines, at your preferred pace. Your tour will be led by us, and we will customize it for your abilities and aspirations, with plenty of opportunities to enjoy the wonderful food, wine, culture and history of the region. Our goal is to create for each of our guests a truly amazing Italian adventure by providing an unparalleled level of personal attention and service.
We owners, Kathy Bechtel and Vernon McClure, focus our energies on just a few select tours that we perfect and personally lead, to provide an exceptional level of regional knowledge and an unforgettable authentic experience. Vernon, an expert guide with over 15 years in this industry was recently recognized for his regional expertise as one of "Italy's Best Local Tour Guides." Kathy is a trained chef, food blogger, and holds WSET wine certification.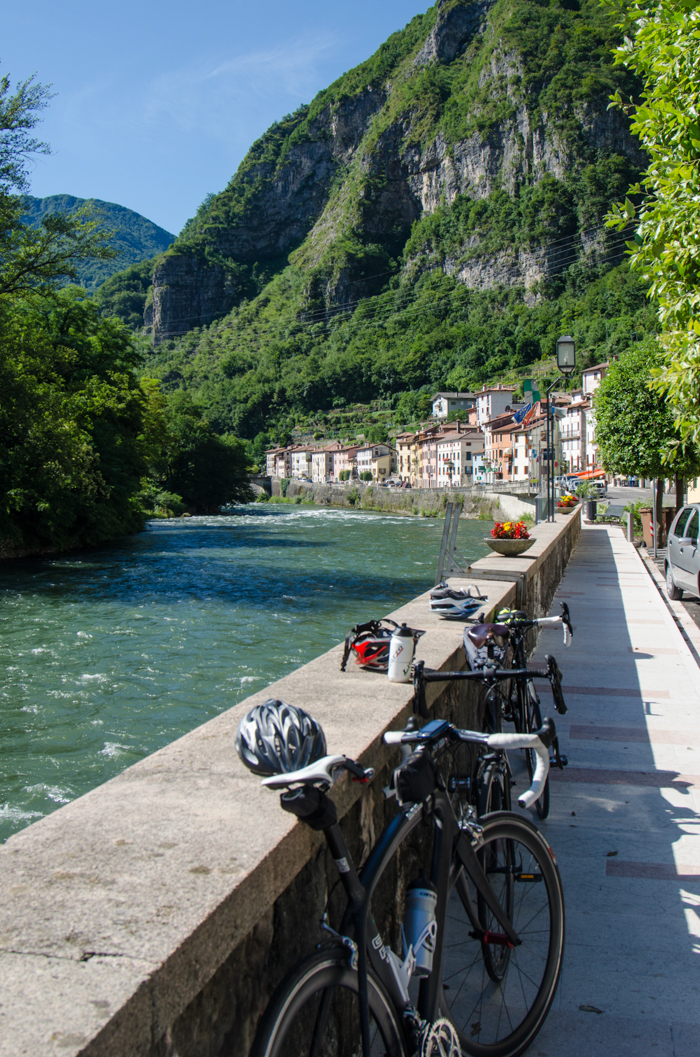 Unlike larger group tours, our small footprint and personal oversight enables us to customize, not compromise. Each tour itinerary is unique and serves as a framework for an exceptional journey, where a thoughtful plan adjusts to your pace. We travel like locals and enjoy spontaneous adventures as we explore the path less traveled. Guests enjoy visits to small family run producers, dining with the locals at their favorite local trattoria, or a multi-course tasting dinner at that exclusive ten table ristorante. Our small footprint allows us to offer fully customized private tours for less money than scheduled tours with larger tour companies.
From expert cyclists to weekend riders, or groups of mixed abilities, we provide the perfect rides for you. Sign up for one of our upcoming adventures or we can design one together just for you and your group. Either way, we'd love to make your dreams of a very special Italy vacation come true!
Our personalized service, planning your ultimate active adventure in Italy, begins here. This email address is being protected from spambots. You need JavaScript enabled to view it., owner and your guide, or  call, at +1-978-270-5774, to learn more and ask any questions.

 This email address is being protected from spambots. You need JavaScript enabled to view it.
Due to the limited number of guests we support on our trips, we recommend booking early.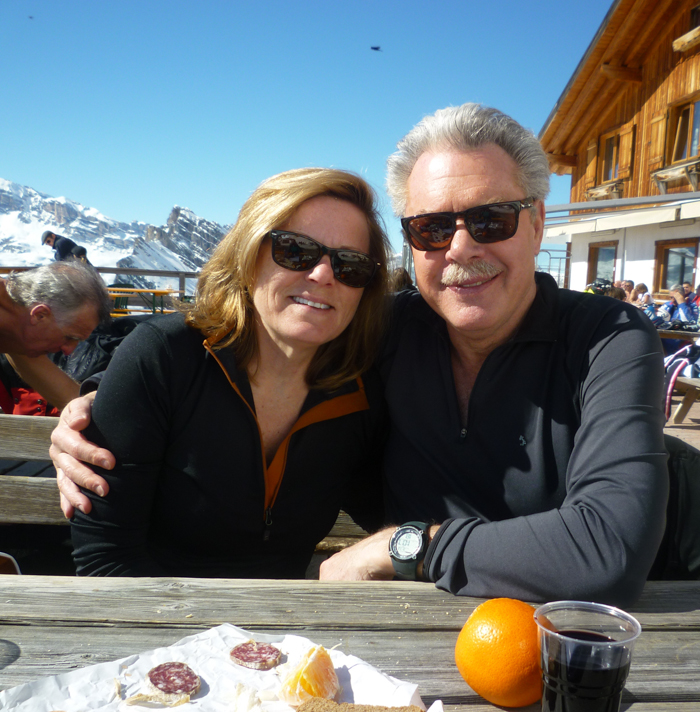 Expert Tours for Every Interest and Skill Level:
Bike and Wine Tours - Cycle through the most beautiful vineyards in Europe. Enjoy daily wine tastings of undiscovered varietals.
Dolomites Cycling Tours - We offer more biking excursions through these magnificent mountains than any other company. Depending upon your preferences we can take you on a classic climb or show you the hidden routes known only to the locals.
Private cycling tours

Gourmet Culinary Bicycle Tours - With a chef as your guide, you'll have the inside track on one of the world's greatest cuisines, enjoy a hands-on cooking class, and explore  beautiful countrysides.
Villa-Based Vacations - Like a vacation where you can relax in one place? We'll base our tour from a villa - your choice, or we can recommend one.
You cycle, but your partner doesn't? Join one of our tours that caters to groups of mixed interests. Your partner will not be relegated to a SAG wagon, but will have their own exciting array of activities.

This email address is being protected from spambots. You need JavaScript enabled to view it.
Dolomites Ski Holidays - Enjoy world-class skiing combined with gourmet dining and spectacular scenery for an unforgettable holiday with family and friends.
Truly Personalized Service and a Custom Plan for Every Trip: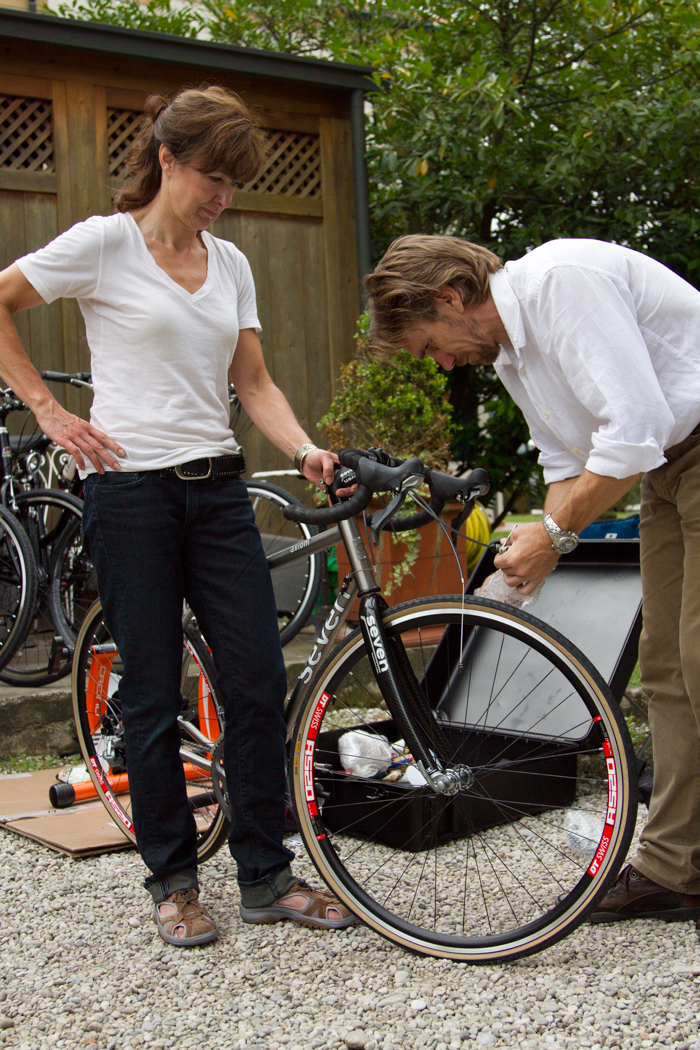 Italiaoutdoors Food and Wine tours are very different from most bike, ski or hike tours, and we take pride in our differences! We have one goal, and it's the same as yours - to create the trip of a lifetime for your group.
We'll know a lot about you and your dreams for an Italy adventure before you even arrive, because all of your communications will be with us, Kathy and Vernon, your tour guides.
We will listen to you and create a trip to match your budget and your desires for accommodations, daily mileage, terrain, and afternoon activities such as wine tastings, cooking classes, shopping, and city tours.
Industry wide, not all "private trips" are custom. Most tour companies don't have the flexibility to deviate from their set itineraries, so there are always compromises.
With Italiaoutdoors Food and Wine, your adventure will be as unique as you are, and your itinerary will be personally designed by Kathy and Vernon to meet the fitness goals and varied interests of your group.
Learn more about our custom adventures for small groups of four or more. Or start planning your trip of a lifetime now!

To sign up, join our mailing list, or just ask a question, send us an email. We personally work with each and every guest to answer all questions, and make sure your trip is customized to your abilities and preferences. We're also happy just to chat, and hear how you would like to travel.