E-Bikes On Your Italy Tour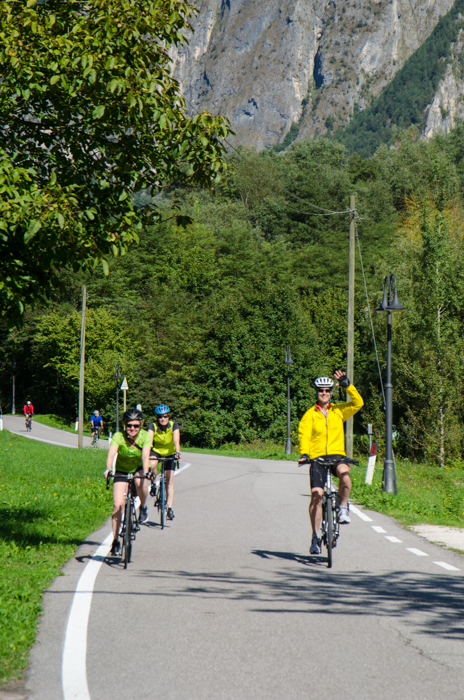 Are you dreaming of exploring Italy by bike, but are concerned about the hills?

Are there a few more casual cyclists in your group that are worried about keeping up with the rest?

An electric bike might be the answer!

An electric bicycle, also known as an e-bike, is a bicycle with a small electric motor to assist the rider's pedal-power. You are in control, deciding when you wish to pedal yourself, or engage the motor to assist you. It can make reaching those hilltop towns in Tuscany an easy ride, or level the playing field in a group of mixed abilities.
Can you pick out the guest on the e-bike in each of these photos from our tours?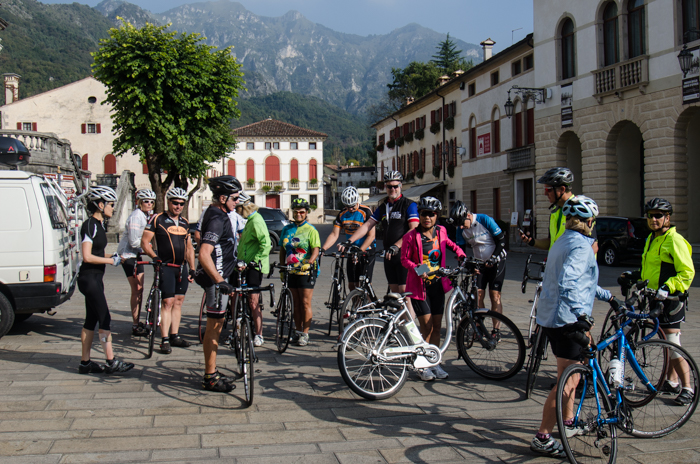 Contact us to learn more about e-bikes on our tours.
This email address is being protected from spambots. You need JavaScript enabled to view it.

The following scheduled itineraries are the ones we recommend as best for e-bikes.

Bike the Wine Roads of Trentino-Alto Adige

Bike the Amarone Wine Roads

Veneto Bike and Cook

Any of our private tours can accommodate e-bikes.