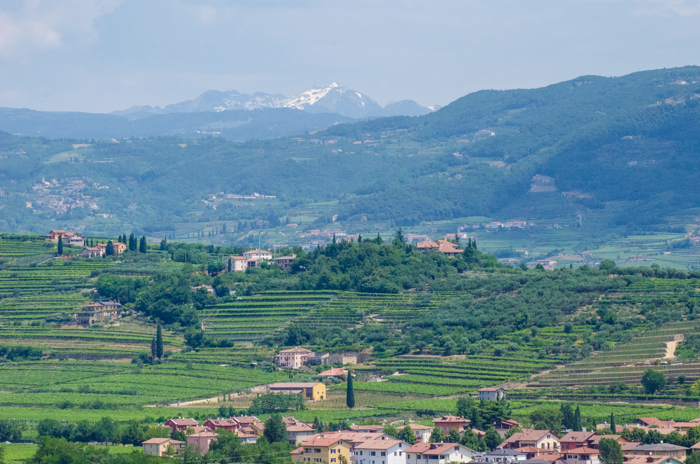 As we travel across the regions of the Veneto, Trentino-Alto Adige and Friuli-Venezia Giulia, I am consistently amazed by the huge variety of wines available there. We tour these regions on bike or on foot - in the winter, by ski or snowshoe. Not only does there seem to be a new DOC region, with its own traditional wines, remarkable terroir and distinctive winemaking style around every corner, but an amazing number of them are relatively, if not completely, undiscovered in the US. When I return home, I don't see them in any of my local wine shops between the north shore of Massachusetts all the way up into Maine; I do manage to find a select few via mail order, and only from a few of the very large producers. US wine importers seem to think Italy only produces wines in Tuscany, Sicily and Piedmont. Not to fault them, they are reacting to consumer demand.

At any store I can find Chianti, Barolo, and Nero d'Avola. From the Northeastern regions we visit, I can find a few Valpolicellas and Amarones - the latter being, frankly, often overpriced when they run about $60 per bottle. Some Pinot Grigios and Chardonnays from Trentino or Friuli, but not too many other choices. On our adventures in Italy, we enjoy a wonderful Amarone at 18 euros a bottle. But my favorite wines to present to our guests are those they have never experienced before; it is eye opening to all when they are presented with so many grape varietals and wine styles that they have never tasted, much less heard of. Each with an fascinating narrative, in twined in the culture and history of the regions we are visiting. And we all wonder why these delightful wines are still unknown to us here in the US!

So here is my current list - my top 10 undiscovered wines from Northeastern Italy. We taste quite a few of these on our Bike the Wine Roads cycling tours, or our Gourmet Ski Adventures. If you have an opportunity to taste one, or buy one - grab it. If you can find two, send one my way, or leave a comment and let us all know where you found it!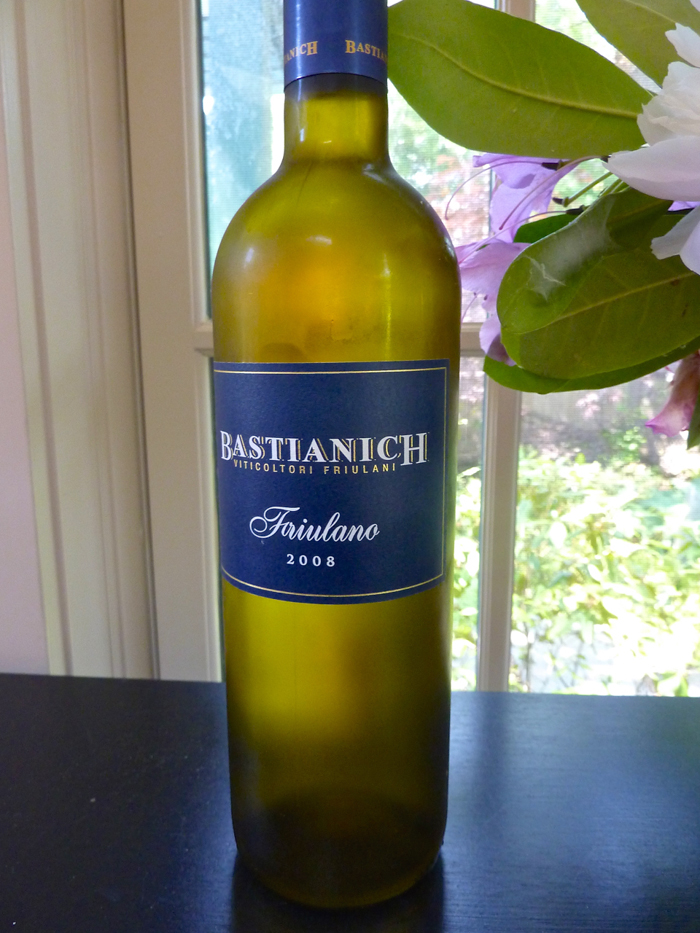 1. Friulano (the wine formerly know as Tocai Friulano or Tocai Italico).

Tocai Friulano is the pride and joy of the Collio winemaking region of Friuli-Venezia Giulia. These grapes have been cultivated here for centuries. What it is, and what it is not, is a matter of debate. Often referred to, or confused with, Sauvignon Vert, it is believed to have originated in the Veneto, between Pordonone and Treviso, and then spread east and west to Friuli and Lombardy. It also traveled to Gradisca, Slovinia (or originated there, some believe).

By all accounts, its presence has long been ingrained in the local economy of Friuli.  So Friulians were not particularly happy when the EU dictated that the only wine that could use the Tocai name was the Hungarian dessert wine, Tokay. At the time, there was also a Tokai wine in France, a Pinot Gris. After much debate, a new name was decided upon - Fruilano - and after 2006 winemakers in the region were no longer allowed to use the Tocai name. However, you will still hear the wine referred to as Tocai throughout the region (and Italy). Friulano is clean, delicate, refreshing white wine with a palate that varies according to the terroir. It appears as both a varietal and in blends. While it pairs with many foods, the traditional accompaniments are the classic foods of the region - prosciutto di San Daniele and frico.

2. Ribolla Gialla:

This grape, believed to have originated in Rosazzo in the Colli Orientali di Friuli, produces a wonderful white that is almost unknown outside of Colli, COF and Isonzo wine zones. Prior to WWII, the name Ribolla was also used to refer to a white wine blend, but modern terminology now reserves the use of the varietal names for wines that consist of only a single variety of grape.The phylloxera epidemic of the 19th century destroyed many of the Ribolla plantings, and many of the vineyards were replanted with imported French wine grapes like Merlot and Sauvignon blanc rather than the local grape varieties. By the 1990s less than 1% of all white Friuli DOC wines contained Ribolla.

Most recently, renewed international interest in the wines of the Friuli-Venezia Giulia has led to an increase in plantings of the grape. Today, it is one of the more widely planted grapes in the  Colli Orientali del Friuli and Collio Goriziano DOCs.It is lively and flavorful, and pairs well with many dishes, from seafoods to fruit. I have found the Bastianich version available here in the US, but unfortunately, it is a New World style wine with a bit too much oak for me - I prefer the cleaner flavors that are more commonly found in Italian wines that are aged in steel.

3. Vino Santo

The Trentino region is renowned for its Vino Santo, a sweet wine made from dried grapes. This is not to be confused with the Vin Santo produced in Tuscany - this is a uniquely traditional product of the region, incorporating the native Nosiola varietal, and a treat not to be missed on a visit to the region. Nosiola is the oldest white grape variety grown in Trentino, believed to have originated in the Pressano hills and Sarca valley.

Nosiola wines are very pale, almost white, with hints of green and a delicate flavor. After harvesting as late as possible, the Nosiola grapes are hung in an "arele", a well-ventilated area where they will dry nicely due to a favorable north wind. After some drying, the grapes are then exposed to the noble rot, botrytis cinerea, which continues the process of extracting even more juice, further concentrating the sugars in the grapes. During Holy Week (hence the name, Vino Santo), the grapes are pressed, extracting the little juice that remains. Vino Santo is either served with sweet desserts, or on its own.

4. Picolit

Also known as Piccolit and Piccolito, Picolit is a white Italian wine grape grown in the Colli Orientali del Friuli DOC zone of Friuli-Venezia Giulia. The grape is traditionally used to produce sweet dessert wines, made in the passito style. The name comes from piccolo, or small, due to the fact that this grape has very low yields. The vineyards they have been grown in for centuries are notoriously infertile.  In the 18th century, the wine enjoyed world-wide renown in royal courts from Russia to Great Britain.  During that century, Count Fabio Asquini oversaw the production of over 100,000 bottles for export all over the globe, and documented the techniques he discovered to cajole the highest yields from these fickle vineyards. In the 20th century, the Perusini family followed in Asquini's footsteps, attempting to produce clones which would possess better yields without sacrificing flavor. In the 1960s & 1970s, it experienced a brief peak in popularity, but its extremely small yields have continued to challenge the growers to make it an economically viable investment. One unfortunate solution to this problem was to blend it with the Verduzzo grape, which is illegal and against the DOC regulations. 

The Picolit grapes are characterized by a nice balance of sugar and acidity, which makes it perfect for dessert wines. Both a passito and a late harvest styles are produced. Grapes for the passito wines are harvested in mid-October, then dried on straw mats before pressing. Late harvest grapes are picked several weeks later, allowing the grapes to raising on the wine. The wine is fermented, then aged in oak barrles.  The result is a well-balanced dessert wine with Picolit wines with soft floral aromas, and stone fruit flavors.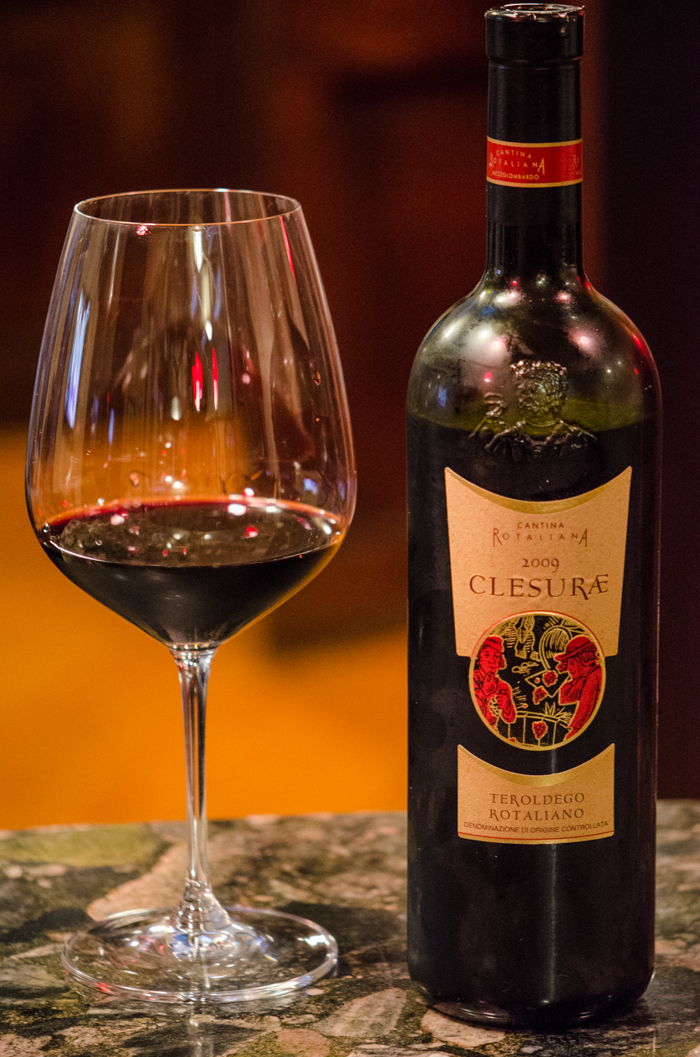 5. Teroldego Rotaliano

Teroldego is considered the king of Trentino wines. Legend has it that the name itself derives from Tiroler Gold, the gold from Tyrol, which is how this wine was referred to at court in Vienna. However, it more likely takes its name from its traditional method of cultivation, in which it is trained on a system of "tirelle" or wire harnesses. Recent DNA analysis has revealed that it is related to the French varietals Dureza and Syrah. Some authorities compare Teroldego to Zinfandel, with its spicy red fruits, but this is not accurate. Its acidity and snap makes it a versatile food wine.

It flourishes only in the Piana Rotaliana area, and, in spite of many efforts to reproduce the vineyards, environment, and irrigation in other regions, no one has successfully replicated these high quality wines anywhere else. For many years, it was used exclusively as a blending wine, mixed with sub-standard grapes to produce a only somewhat drinkable wine. Eventually, the producers realized the benefits of eliminating the inferior grapes and producing a high quality single varietal wine, and we are just beginning to see some of the benefits of this decision. Teroldego wines are quite distinctive, with intense fruit, full body, and a strong, dry taste.

6. Marzemino

Originally produced in the Rovereto region, Marzemino was introduced by the Venetians in the 16th century. Marzemino flourishes in lower elevations, doing particularly well in Val Lagarino, due to the relatively mild winters and short, but hot, summers and higher rainfall. This is a delicate, mellow wine with intense fruit and floral elements. It is often aged in small wood barrels, where the oak mixes well with the natural flavor profile of the wine. It is a lighter bodied wine, and is not aged for too long - two to three years is optimum.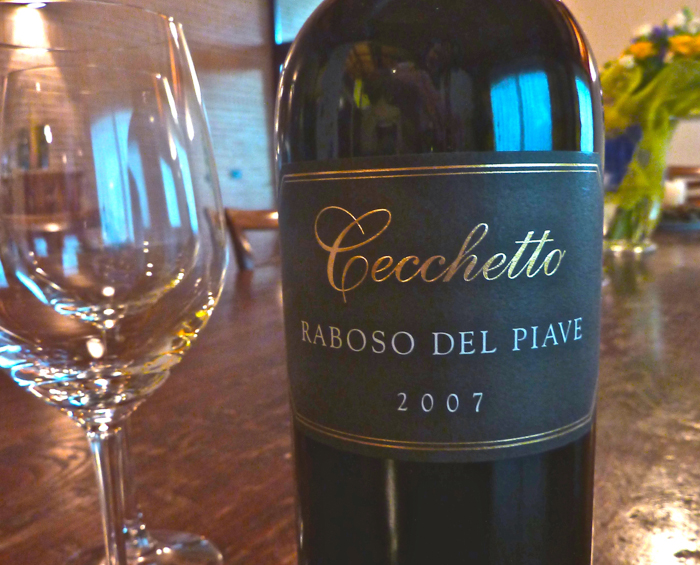 7. Raboso

Raboso is an ancient wine, grown in the Piave River valley of the Veneto region before the time of the Roman Empire. Pliny the Elder writes in his Naturalis Historia, of the grape Picina omnium nigerrima, a black wine and the ancestor not only of Raboso, but of Terrano, Refosco and Friularo. Antonio Carpene, one of the founders of the School of Enology in Conegliano, claimed that the red Raboso nero was perhaps the most important variety of eastern Veneto, especially as it was so widespread at that time. Even after the Second World War, Raboso was still the dominant wine in this region, accounting for approximately 80% of the production.

Very recently, a new DOCG denomination Malanotte del Piave, or Piave Malanotte, was officially established in December 2010. This wine must contain at least 70% of Raboso del Piave grapes and up to 30% of Raboso Veronese: these varietals can be combined with up to 5% of other local red varietals. DOCG regulations dictate that between 15% and 30% of grapes must be dried before being pressed. This austere, dry wine ages for at least thirty-six months partly in barrels (at least twelve months) and partly in the bottle (at least four months), to allow the wine to reach an intense ruby reddish and purple color that tends to garnet red when aged, and its typical bouquet of spicy cherries.

8. Refosco dal Peduncolo Rosso

Refosco is a family of dark-skinned varietals native to the northern Italian areas of Friuli-Venezia Giulia and Trentino. The grape is also known as Terlan or Terlano. The Colli Orientali region of Friuli produces a lot of wines based on the sub-variety Refosco dal Peduncolo Rosso. The peduncolo rosso is the red stalk that attaches the grapes to the vines. The origins of this varietal are not clear, with evidence of this wine dating back to 1390, but DNA analysis has shown that it is related to Marzemino, another native varietal of Northeastern Italy, also on this Top 10 list.

Refosco produces deeply colored wines with very intense and concentrated flavors, and a slightly bitter finish. It can also display a high acidity if the grapes aren't fully ripened, which can be challenging some years in these northern areas. Recently, the winemaking styles for Refosco have incorporated new oak and cold fermentation in an effort to adapt to the international palate, and these new techniques are showing good results with this varietal.

The wines this grape yields can be quite powerful and high in tannins, with a deep violet color and a slight bitterness. There are strong currant and dark berry flavors. The wine can stand some aging, and will display floral qualities after 4 years or more. It pairs well with pork and gnocchi.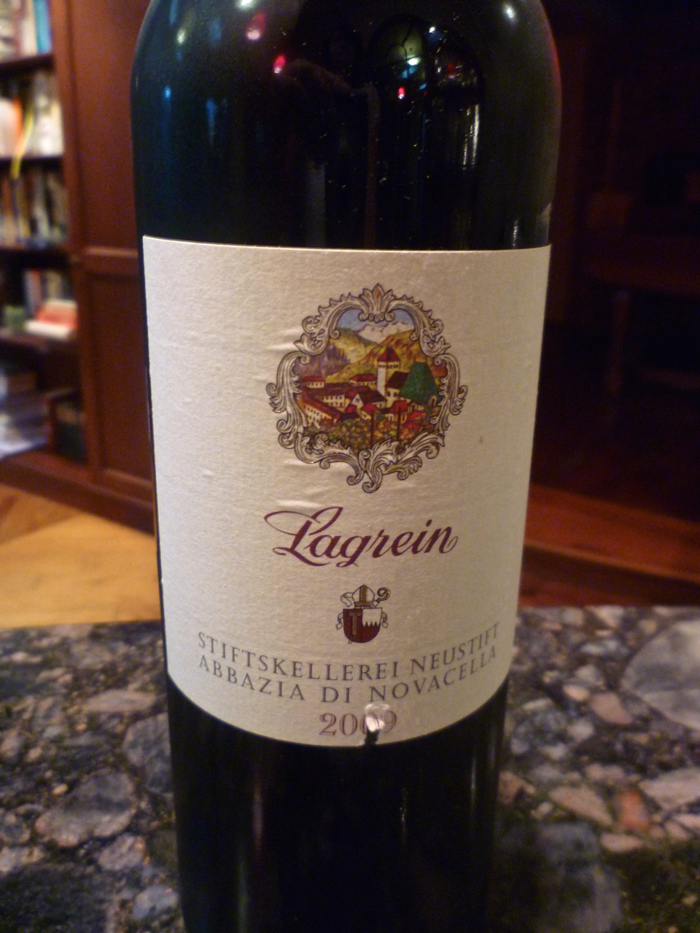 9. Lagrein

Lagrein is a red grape native to the Lagarina valley in Trentino-Alto Adige. A very distinctive, native red with strong herbal notes, it is used in red (Lagrein Scuro or Lagrein Dunkel) and rosé (Lagrein Rosato or Lagrein Kretzer) wines. Along with Marzemino and Refosco, it is a descendant of Teroldego, and related to Syrah, Pinot Noir and Durenza. It was mentioned as early as in the 17th century, in records of the Muri Abbey near Bolzano. It is rarely seen outside of the region.

Lagrein grapes produce wines that exhibit a high acidity, and even the free run juice is tannic. Due to this fact, as a single varietal wine Lagrein can be quite tannic, so often it is blended with less tannic varietals. In order to produce varietal Lagrein wines, winemakers age in oak barrels for at least 18 months, or for younger fresher wines, process the juice to remove some tannins before fermentation. Lagrein produces a very deep yet intense red color in wine, with flavors of dark berry and cherry, and notes of tobacco and mushrooms. It is a bit more tannic than its relatives such as Syrah or Pinot Noir, but its high acidity makes it a great wine to pair with a variety of foods.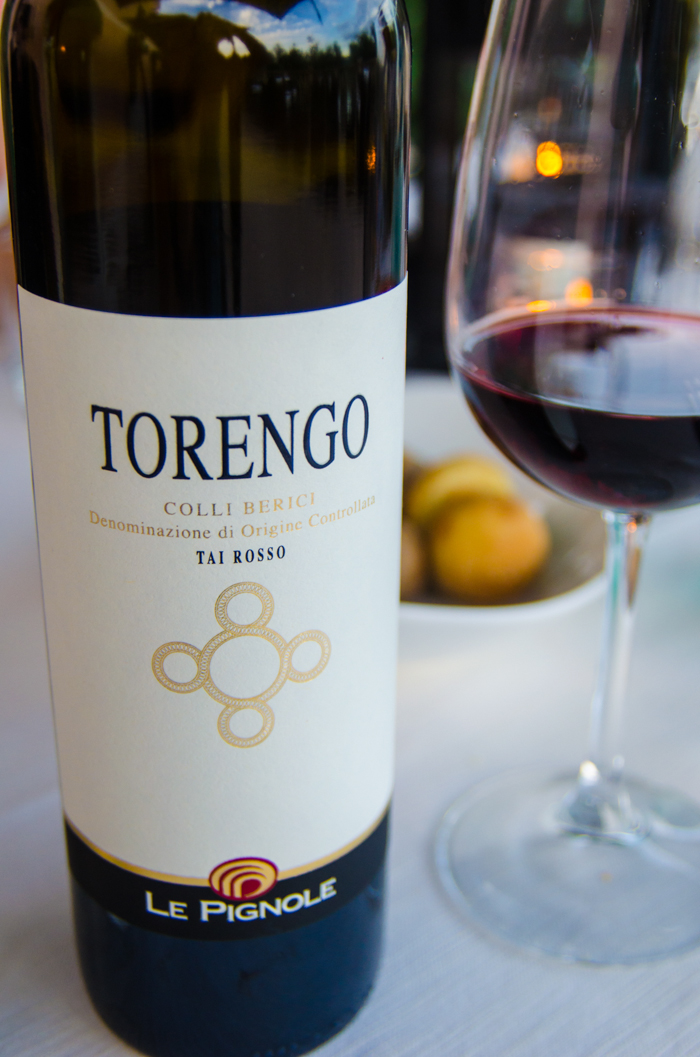 10. Tocai or Tai Rosso:

Tai Rosso, an indigenous varietal cultivated in the Colli Berici of the Veneto region, dates back at least 700 years in this DOC zone. Some historians claim it arrived in the Berici Hills from Hungary when the territories were under the control of Austria. It became an official DOC wine in 1973.

In spite of its alleged origins in Hungary, is not related to the Tocai grape produced in there; most experts believe that it is more likely related to the Sardinian Cannonau or Spanish Aragona "granacha", or Granache. In the Colli Berici DOC, it will appear either as a single varietal wine, or occasionally blended with Garganega. Before 2007, it was called Tocai Rosso, but since the regulations restricted the use of the Tocai name to the Hungarian varietal, the name has been changed to Tai Rosso. It is produced around Barbarano Vicentino and the surrounding towns, and so is sometimes named after the town itself.

This is a rather light red wine, quite different from the heavy reds that most of us here in the US are accustomed to. It is clear and brilliant, with a bright red color, and a balanced, harmonious taste with a hint of cherries. I would not recommend this to go with a juicy big steak or something very rich and meaty, it is a very nice, light red that can be an elegant accompaniment to the right dish. So often here in the US we get caught in the 'big red' trap. In Italy, there is more of an appreciation of the diversity available in the genre, and I think more attention paid to selecting the appropriate wine and food pairing. A Tai Rosso pairs well with pasta and rice dishes, and braised or grilled white meats.