Veneto is the largest producer of wines in the Tre-Veneto region of Northeastern Italy. It has over 90,000 hectares of vineyards under cultivation, of which over 1/3 (35,400) meet the DOC quality regulations, making it the largest DOC producing region in all of Italy. Visitors will find a wide variety of high quality wines available here; from the ever popular prosecco sparkling wines and the white Soaves that flourish in the cooler climates found in the foothills of the Alps in the northern parts of the region, to the reds such as Amarone and Valpolicella that are produced in the warmer coastal plains and river valleys closer to the Adriatic coastline and Lago di Garda.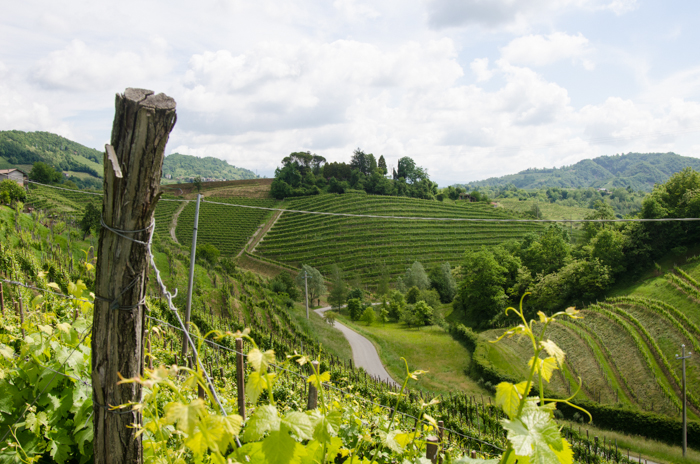 The area is home to some wonderful native grape varieties, such as Prosecco (now often referred to as Giera), Verduzzo and Tocai Rosso. But local producers have also discovered that the volcanic soil found in the hills of this region is particularly well-suited to the cultivation of Bordeaux style wines, so Cabernets and Merlots, as well as other more internationally known varietals are also grown here with great success.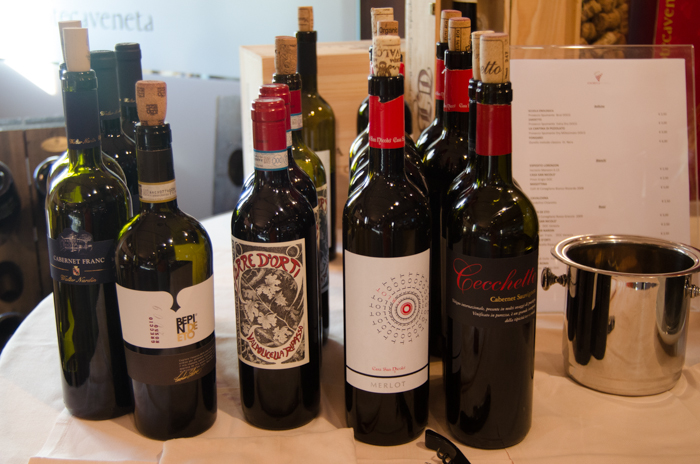 There are an impressive 24 different DOC zones (depending on how you count) in the Veneto region, with an amazing variety of products to choose from.

Arcole DOC: The Arcole DOC is located southeast of Verona, between the provinces of Verona and Vicenza, and has been a DOC since 2001. The wines here include  whites such as Arcole BIanco, Chardonnay, Pinot Bianco and Pinot Grigio, and red Arcole Rosso, Cabernet and Merlot.

Bagnoli DOC: Located in the Padova province, along the alluvial valleys of the Adige river. The products here are diverse, from whites to roses to reds from Merlot and Cabernet, also white and rose sparkling wines and a red passito.

Bardolino DOC: This DOC is located in the Verona province, near beautiful Lago di Garda, which supplies this zone with a climate of mild winters and temperate summers. Wines in this DOC are either red or rose, and include Bardolino DOC as well as Classico, Superiore, Chiaretto (Claret), Chiaretto Supmante, and Novello (New).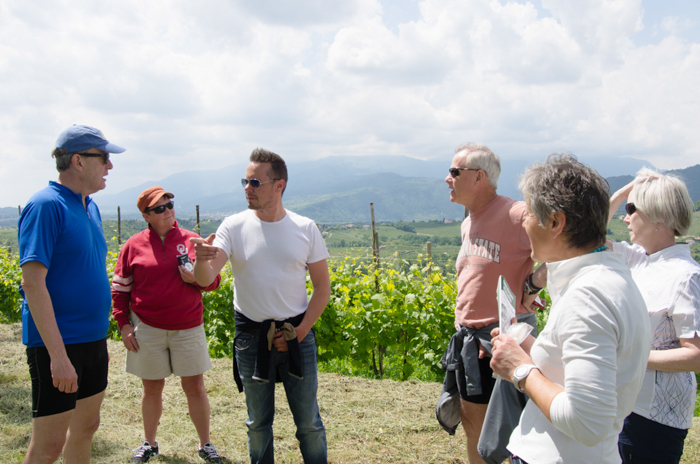 Bianco di Custoza DOC: Located in the clay and limestone hills southwest of Lago di Garda, this DOC produces both a dry still as well as dry sparkling white from primarily Trebbiano, Garganega and Trebbiano grapes.

Breganze DOC: Centered around the alluvial plains and low hills of Breganze in the province of Vicenza, this DOC recognizes seven wines, three reds, Cabernet, Pinot Noir and Breganze Rosso, and four whites, Vespaiolo, Pinot Gris, Pinot Bianco and Breganze Bianco. Superiore versions are available for the Cabernet, Pinot Bianco and Vaspaiolo.

Colli Berici DOC: The extensive Colli Berici DOC covers the towns in the Berici hills, south of Vicenza. These hills were once part of a chain of ancient volcanos, stretching from Vicenza toward Soave and Gambellara. The range is vast, and includes 7 DOC wines, four whites, 2 reds and a rose. Whites include Pinot Bianco, Sauvignon Blanc, Tocai Italiano and Garganego. Reds include Cabernet Sauvignon and Merlot, and the rose is from the Tocai Rosso varietal.

Colli di Conegliano DOC: The foothills north of Treviso are home to the Colli di Conegliano, roughly overlaying the same geography as the Prosecco DOC. One finds a Bianco, and a Rosso, as well as sweet Refrontolo Passito and Torchiato di Fregona. The most famous varietal here is the Marzemino grape.

Colli Euganei DOC: A DOC region since 1969, located in the calcareous volcanic hills south of Padova. Here one can sample whites, including Pinot Bianco, Tocai Italico, Moscato and Moscato Spumante, as well as white blends, the Colli Euganei Bianco and Bianco Spumante. Reds to choose from include Cabernet, Merlot, and the Colli Euganei Rosso blend.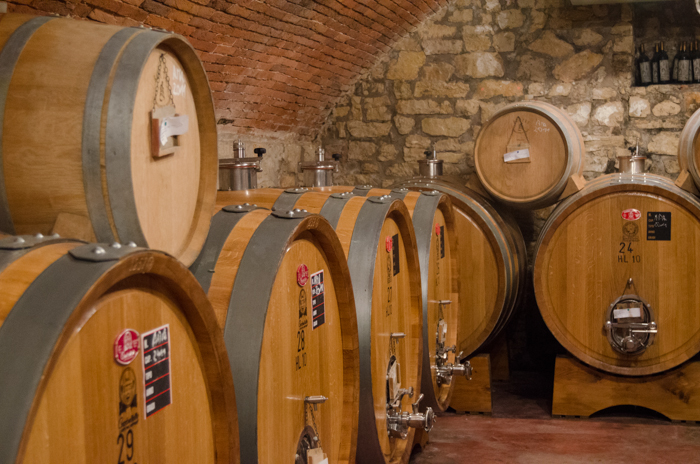 Corti Benedettine del Padovano DOC: This DOC, the Benedictine Courts of Padova, was recognized in 2004. This DOC lies in the provinces of Padova and Venezia.  There are 17 wines in this DOC, including indigenous varietals such as Raboso, Refosco, Tocai and Moscato, as well as international varietals such as Merlot, Cabernets, Chardonnay, Pinot Grigio and Pinot Bianco.

Gambellara DOC: Located in Vicenza province, adjacent to the Soave zone, both DOCs are feature the white Garganega grape. Produced here are 6 wines, the Gambellara, as well as a Classico, a Recioto, a Recioto Classico, a Vin Santo, and a Vin Santo Classico.

Garda DOC: From the southern shores of Lago di Garda, this zone in Verona province spreads east toward the Valpolicella hills. Varietals in this zone include Pinot Grigio, Riesling, Sauvignon Blanc, Cabernet Franc and Sauvignon, Pinot Bianco, Chardonnay, Merlot, Marzemino, Corvina, Barbera, Tocai, Cortese, and Garganega.

Lessini Durello DOC:  The hills of these vineyards are part of the Monti Lessini range in the provinces of Verona and Vicenza, west of Breganze. Three whites are produced here, the Lessini Durello, a Superiore, and a Spumante.

Lison-Pramaggiore DOC: Distributed between the provinces of Venezia and Treviso in the Veneto, as well as Pordenone in Friuli-Venezia Giulia, this DOC specified that each of its' wines include at least 90% of the following grapes: Tocai Italiano, Pinot Bianco, Chardonnay, Pinot Grigio, Riesling Italico, Sauvignon, Verduzzo, Merlot, Cabernet France, Cabernet Sauvignon, or Refosco dal Peduncolo Rosso.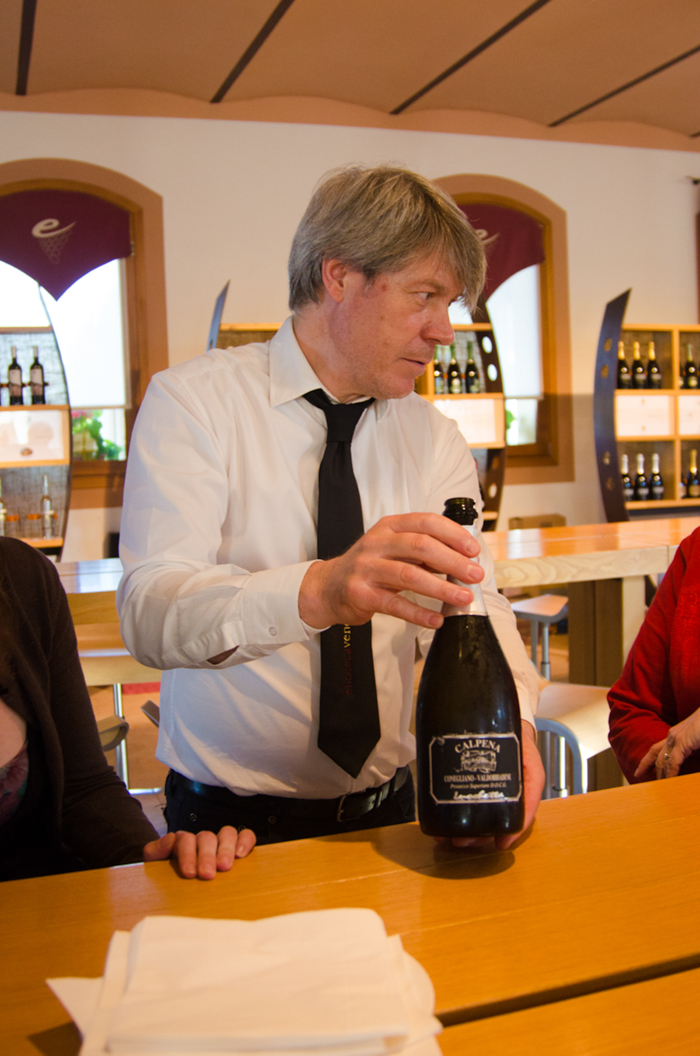 Lugana DOC: This DOC lies predominately in the region of Lombardia, but does extend into the southwestern corner of the Veneto, on the southern end of Lago di Garda. The predominate grape in these wines is the Trebbiano di Lugana varietal, with 10% or less of blending grapes such as Muscat or Malvasia.

Merlara DOC: Shared between the provinces of Padova and Verona, this DOC was introduced in 2001. The different varieties produced here are white: Tocai Friulano blended with Malvasia, Chardonnay and Garganega, as well as Malvasia, Tocai, Cabernet, Cabernet Sauvignon, sparkling Marzemino, Merlot, a Novello blend and and a Rosso blend.

Montello e Colli Asolani DOC: The slopes of this DOC center around the town of Monfumo, south of Valdobbiadene, between Bassano del Grappa and Montebello. The name "Montello e Colli Asolani" is reserved for wines made from grapes consisting of at least 85% from the following varieties: Prosecco, Chardonnay, Pinot Blanc, Pinot Grigio, Merlot, Cabernet, Cabernet Franc and Cabernet Sauvignon.

Piave DOC: Split between the provinces of Treviso and Venezia, along the banks of the Piave river, where the soil is rich in clay and minerals. The following varietals are cultivated: Cabernet, Cabernet Sauvignon, Merlot, Pinot Blanc, Pinot Grigio, Pinot Noir, Raboso, Tocai, Verduzzo, and Chardonnay. All wines must include at minimum 95% from the corresponding varieties.

Prosecco di Conegliano di Valdobbiadene DOC: This DOC lies in the hills stretching between Valdobbiadene and Conegliano. This well-known sparkling wine made from the Prosecco grape is being mimicked world-wide, but only wines from this region can carry the official Prosecco di Conegliano e Valdobbiadene DOCG marking.

San Martino della Battaglia DOC: A small DOC zone located on the southern shores of Lago di Garda.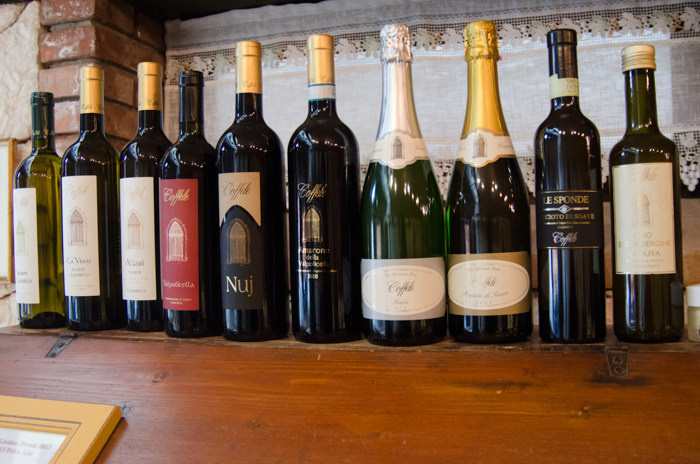 Soave DOC: Located in the hills around the town of Soave, including the Tramigna, Mezzane, Illasi and Alpone valleys.  The wines of the Soave DOC feature the Garganega grape, either alone, or blended with up to 30% Pinot Bianco, Chardonnay or Trebbiano di Soave.

Terra dei Forti Valdadige DOC: A small micro-DOC within the larger Valdadige DOC. Wines here include the indigenous Enantio and Casetta red varietals, as well as whites Pinot Grigio and Chardonnay. A sweet Passito is also produced.

Valdadige DOC: This is a large DOC that extends from Bolzano to Trento in Trentino-Alto Adige, south into the province of Verona. Whites found here include Pinot Bianco, Grigio, Riesling Italico, Trebbiano and Nosiola. Reds include Trentino indigenous grapes such as Schiava and Lambrusco, as well as Merlot, Lagrein, and Pinot Nero.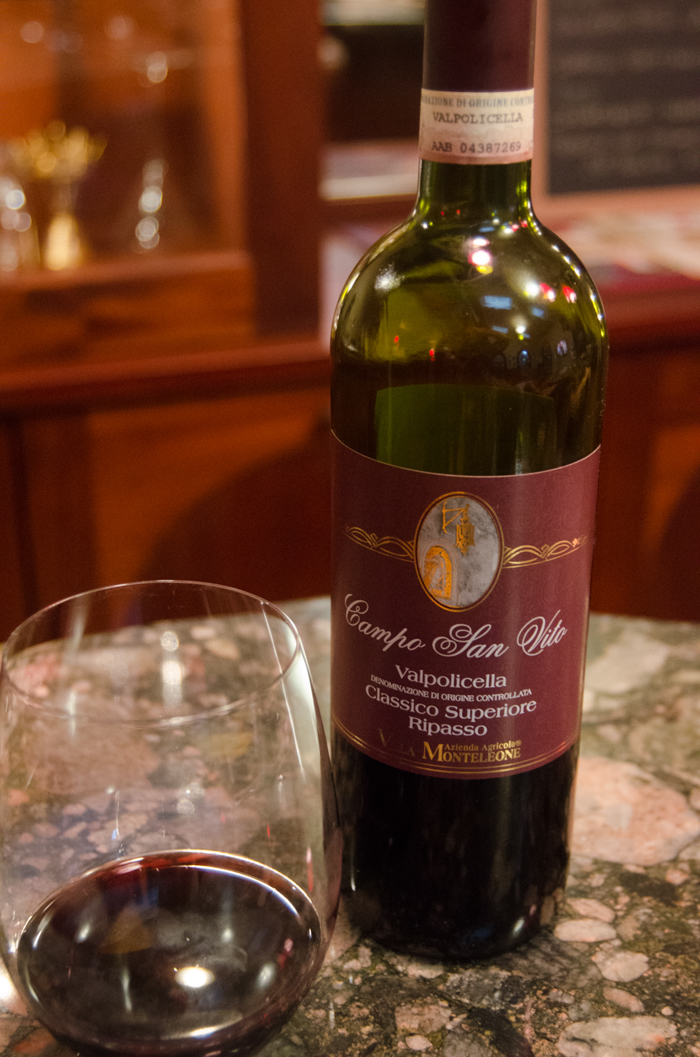 Valpolicella or Valpolicella-Valpantena DOC: Dating back to 1968, one of the oldest DOCs in the region covers the valleys and the foothills of the Monte Lessini in the province of Verona. Valpolicella and Amarone wines are produced here to international acclaim, from the Corvina, Rodinella and Molinara grapes.

Vicenza DOC: This DOC, corresponding to the province of Vicenza, was founded in 2001. A large number of varietals are produced here, including Chardonnay, Garganega, Manzoni White, Muscat, Pinot Blanc, Pinot Gris, Riesling, Sauvignon, Cabernet, Cabernet Sauvignon, Merlot, Pinot Noir, Raboso.