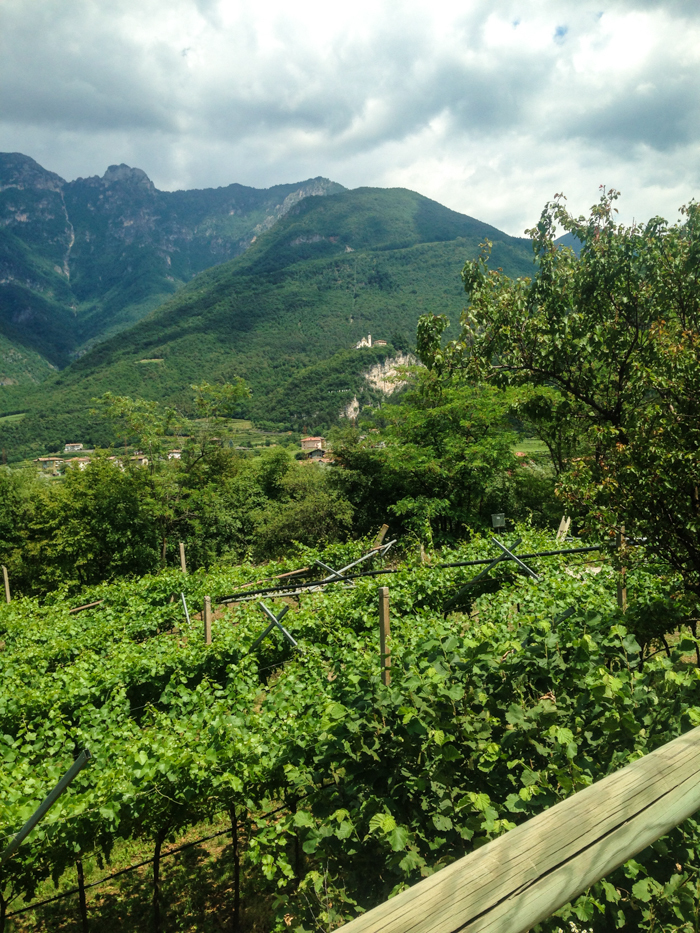 The region of Lombardia lies in the north of the country, sharing a border with Switzerland. It is one of the largest regions in Italy, and boasts a wide range of landscapes - from the Alps where we can visit Bormio on a Italy ski tour in the winter or a cycling tour of Stelvio in the summer, to the charming lakes - Como, Maggiore, Iseo and the western side of Lake Garda, to the plains of the Po Valley, home to the region's favorite risotto rice. This region is an eclectic mixture of history, culture, and nature juxtaposed with industry, style, technology and fashion.

But in spite of its position as Italy's most productive farming region, Lombardy is not a large wine producer. The wines it does produce, however, can rival the best wines in Italy: the Champagne style sparkling wines from Franciacorta, the fresh and crisp whites from Lugana on Lake Garda, and full bodied robust Nebbiolo based reds from Valtellina. The wines here present great variety and character, styles both traditional and modern, as well as native and international grape varieties.

Some of the better known wine regions in Lombardia: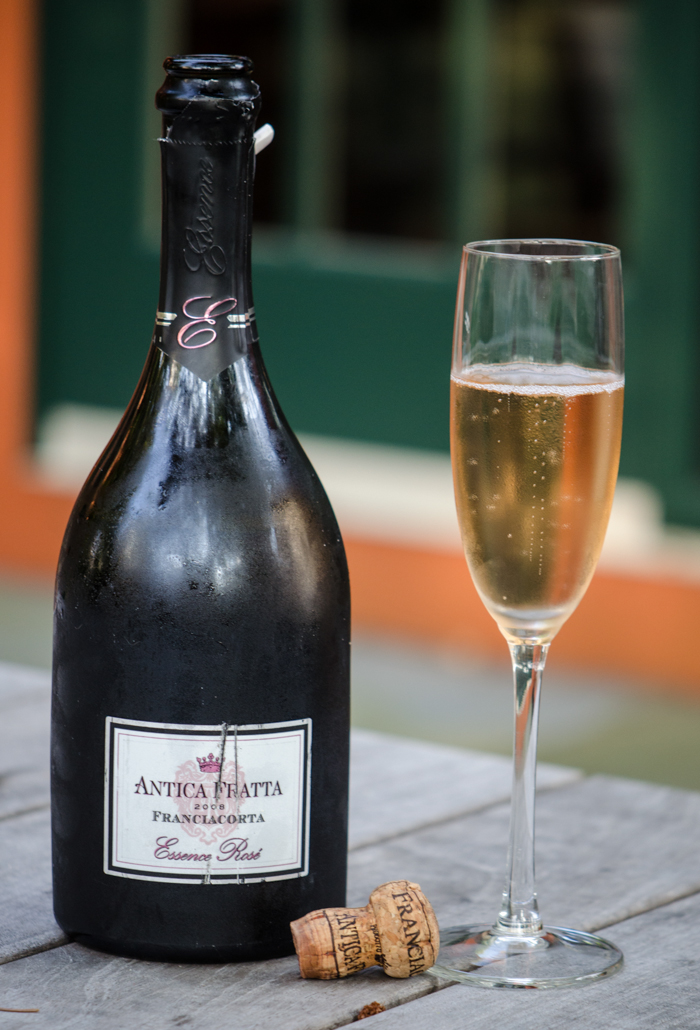 Franciacorta

Located in the rolling hills just south of Lake Iseo, this small zone produces a sparkling Champagne style wine earning a world class reputation. Chardonnay, Pinot Nero and Pinot Bianco grapes cultivated in only the best vineyards in this region are blended, and a sparkling wine produced in the 'metodo classico', or méthode Champenoise style, where the secondary fermentation occurs in the bottle. Aging and dosage levels for Franciacorta DOCG wines are on par with that of Champagne.

The Curtefranca DOC, formerly known as Terre di Franciacorta, applies to the still reds and whites produced in this same area. The whites are Burgundy style blend of Chardonnay, Pinot Nero and Pinot Bianco; the rosso can include some very interesting blends of both international varietals like Cabernet Sauvignon and Franc with natives Nebbiolo and Barbera.

Oltrepò Pavese

Just south of Milan, along the Po River, Oltrepò Pavese is the largest producing wine region in Lombardia. This region has a long tradition of wine making, as it was ruled for centuries by the House of Savoy who also ruled Piedmont. Today it produces a wide array of styles, over 20 in all are included in the DOC regulataions. One of the first regions in Italy to cultivate Pinot Nero, most of the production used to be sold off in bulk. Nowadays, you can find Pinot Nero here used to produce a metodo classico sparkling wine, as well as still, dry, and barrell aged wines. Barbara, as well as a native varietals, Croatina, also known as Bonarda, and Uva Rara, are used in the region's red and rosé wines as well as lightly sparkling reds.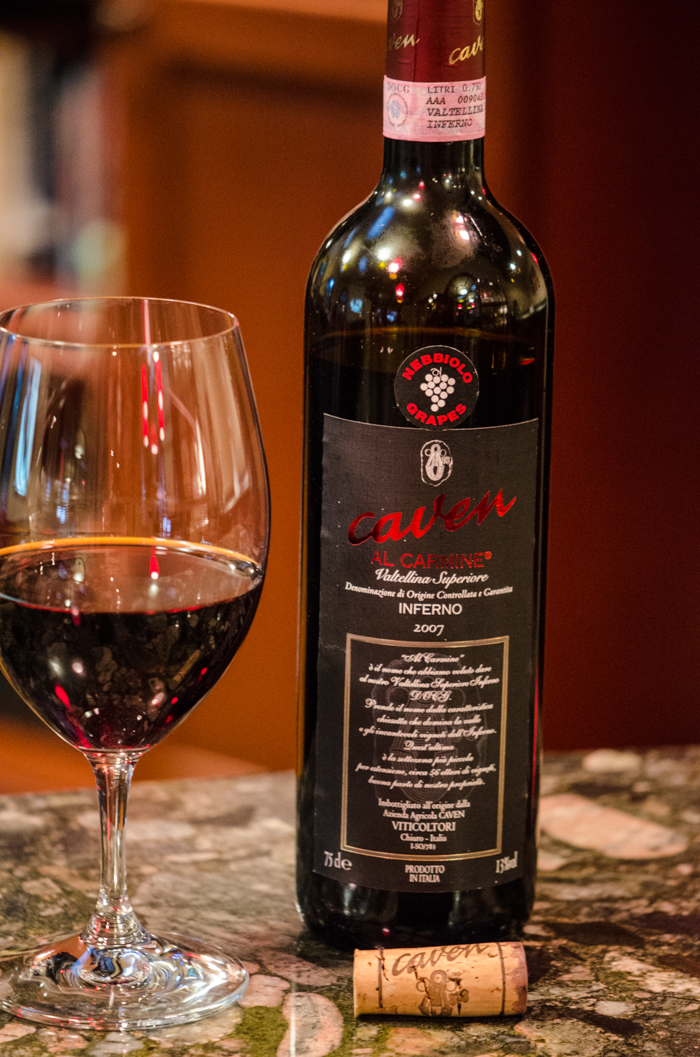 Valtellina

The most prestigious zone in Lombardia for red wine production is Valtellina. Located along the Adda river along Lombardia's northern border with Switzerland, the steeply terraced vineyards here defy the use of any mechanization, except for the use of baskets on cables to haul grapes down from the most precipitous  locations. Valtellina has both a DOC and a DOCG for its wines which must contain 90% Chiavennasca grapes (the local name for Nebbiolo). The Nebbiolos here differ from the Barolos and Barbarescos from Piedmont, due to the very different climate here. Nebbiolos from Valtellina are lighter and more feminine.

Some producers are using the passito, or appassimento, method of drying grapes to produce a wine with a more concentrated flavor profile, the same method used to produce Amarone. Here, these wines are referred to as Sforzato di Valtellina or Sfursat, and definitely worth searching out on any visit to this region.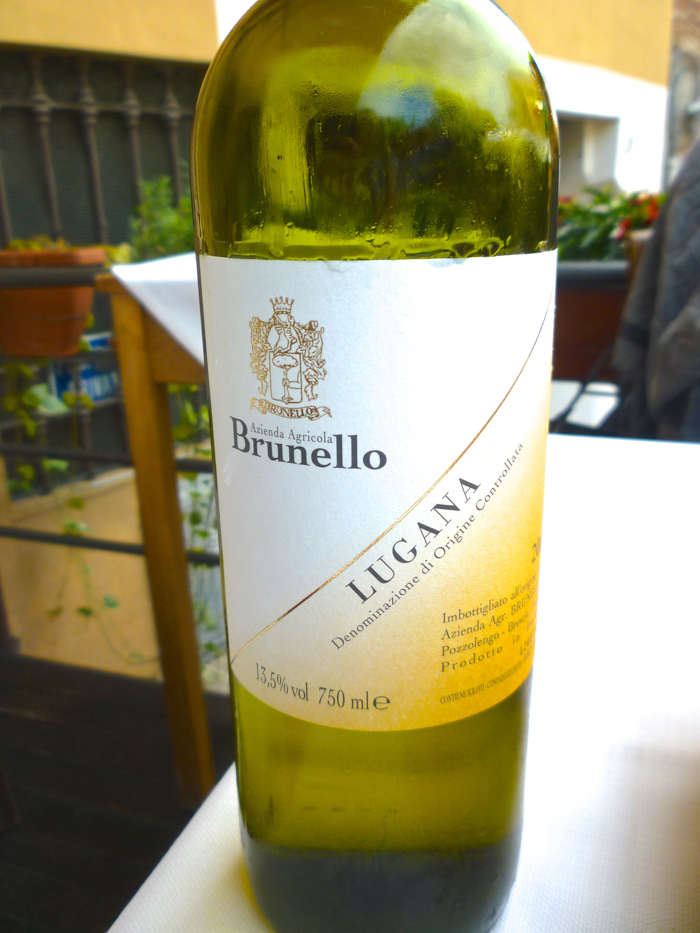 Lugana

Yet another picturesque wine zone we visit often, as the Lugana zone lies both in Lombardia and the Veneto. Located on the southern shores of Lake Garda, the vineyards stretch alongside lovely lakeside resort towns such as Desenzano, Sirmione and Peschiera. Here, as we enjoy dining on fresh lake fish, we find some truly fabulous white wines, made with a superior subvariety of Trebbiano called "trebbiano di Lugana", or "trebbiano di Soave" in nearby Soave DOC. You will also find Garganega based whites here as well. Chiaretto is another traditional wine of Lake Garda, a spicy rose, some sparkling, some still, made with a local blend of Groppello, Marzemino, Barbera and Sangiovese grapes.

The DOC Zones of Lombardia

DOCG

Franciacorta
Oltrepò Pavese Metodo Classico
Scanzo
Sforzato di Valtellina
Valtellina Superiore

DOC

Botticino
Capriano del Colle
Cellatica
Casteggio
Curtefranca
Garda
Garda Colli Mantovani
Lambrusco Mantovano
Lugana
Oltrepò Pavese
Riviera del Garda Bresciano
San Colombano al Lambro
S. Martino della Battaglia
Scanzo
Terre del Colleoni o Colleoni
Valcalepio
Valtellina Rosso
Valtenèsi