The northern region of Trentino-Alto Adige borders Austria on its north and the province of Veneto to its south. It's history and food reflect the influence of both neighbors, from the Germanic tastes of the north to the Latin and Mediterranean flavors that have worked their way up from the south. Additionally, the varied topology of this region provides the visitor with a huge array of regional products to explore. The deep waters of Lago di Garda in the south soon are contrasted by the rugged peaks and glaciers found in the Dolomites and Alps. Countless waterways, over close to 400 lakes, and the Adige and Isonzo river valley provide fertile agricultural lands. Heavy woodlands cover almost 25% of the region, with alpine pastures ideal for livestock covering almost half.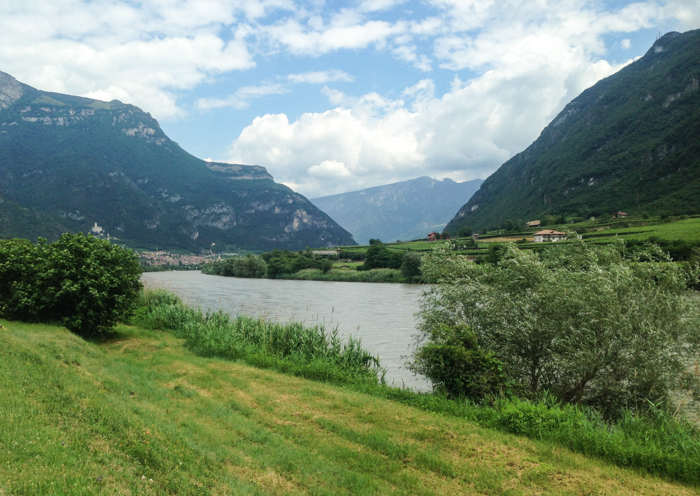 The food of this region reflects its dual identity, the combination of the Latin history of the Trentino region, and the Austro-Hungarian roots found in Alto-Adige (Suditirol). One will find familiar Veneto dishes such as pasta e fagoli and polenta here, as well as more Germanic dishes such as knodeln, spaezli, and goulash. The cuisine here is a mountain cuisine, based on products produced and cultivated here: fruits grown in the valleys; wines and crops cultivated on hillside terraces; cows, goats and sheep raised in mountain pastures; trout from farms fed by glaciers; game and mushrooms from the many woodlands; pigs and milk from dairy cows are turned into a variety of cured meats and cheeses.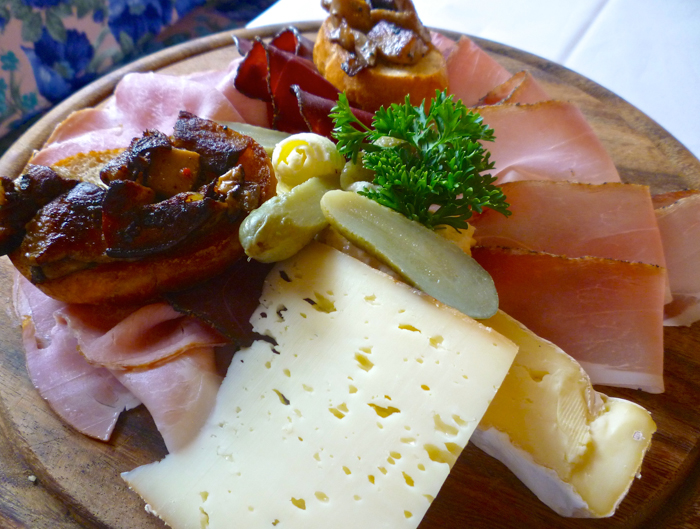 Food and wine tourism in Trentino-Alto Adige is now officially one of the main tourist attractions of the region. A wide variety of eating establishments provide visitors with ample opportunity to explore the regional foods. One of the best ways to experience traditional Tyrolean food is discovered on outdoor excursions, where hungry bikers can enjoy a typical lunch of speck, cheese and Schüttelbrot in one of many country-style pubs located in alpine meadows, or in the Törggelen cellars. In more sophisticated venues, one sees how the southern Mediterranean cuisines have influenced the chefs of the region, with cooking that combines the alpine traditions with southern finesse and flavors. This region of Italy, with its northern location and historical roots lying more in Austria and Germany than in the Mediterranean, will stretch your preconceptions of what exactly is "Italian" food.