The northernmost regions in the Tre-Veneto area, and in Italy itself, is fairly hilly due to its proximity to the Alps. A topology that brings us both great skiing and hiking, as well as great sun exposure for vineyards planted in the terraced vineyards that dot Trentino. Alto Adige has more vineyards planted in the floors of the valleys, which we bike along on our summer tours, but the wines there benefit from a slightly warmer climate.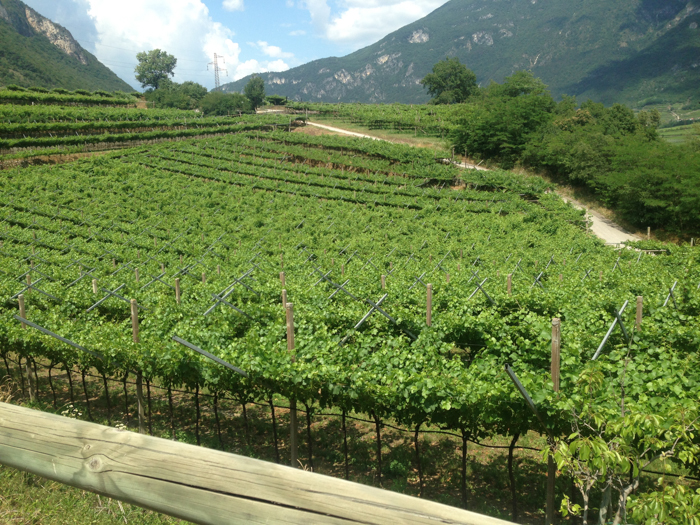 Outside of Trentino-Alto Adige, the area is renowned for its white and sparkling wines, which make up the majority of its exports. Interestingly enough, however, more red wine is actually produced in this area, but is either consumed by the locals, or exported only to neighboring countries, and doesn't make it to the US.

There are four varietals that are indigenous to Trentino: Nosiola, a white, and three reds, Teroldego, Marzemino and Enantio. Finally, a hybrid grape created in Trentino is called Rebo.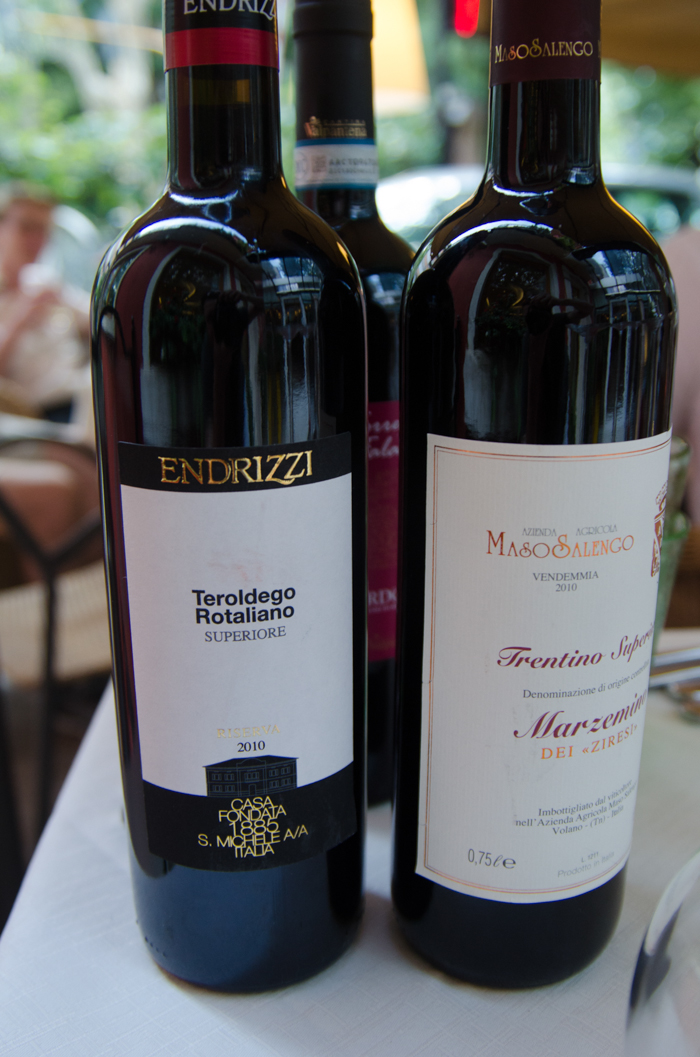 Nosiola is the oldest white grape variety grown in Trentino, believed to have originated in the Pressano hills and Sarca valley. Nosiola wines are very pale, almost white, with hints of green and a delicate flavor.

Teroldego is considered the king of Trentino wines. Legend has it that the name itself derives from Tiroler Gold, the gold from Tyrol, which is how this wine was referred to at court in Vienna. It flourishes only in the Piana Rotaliana area, and, in spite of many efforts to reproduce the vineyards, environment, and irrigation in other regions, no one has successfully replicated the high quality wines anywhere else. For many years, it was used exclusively as a blending wine, mixed with sub-standard grapes to produce a somewhat drinkable wine. Eventually, the producers realized the benefits of eliminating the inferior grapes and producing a high quality single varietal wine, and we should see some amazing wines out of this region in the future. Teroldego wines are quite distinctive, with intense fruit, full body, and a strong, dry taste.

Originally produced in the Rovereto region, Marzemino was introduced by the Venetians in the 16th century. Marzemino flourishes in lower elevations, doing particularly well in Val Lagarino, due to the relatively mild winters and short, but hot, summers and higher rainfall. This is a delicate, mellow wine with intense fruit and floral elements. It is often aged in small wood barrels, where the oak mixes well with the natural flavor profile of the wine. It is a lighter bodied wine, and is not aged for too long - two to three years is optimum.

Enantio, known previously as 'local Lambrusco', has been around since ancient times, due to its adaptability and disease resistance. It tolerates the colder winters in this region, maintaining good yields and consistent production in this harsher climate. Enantio is smooth and medium bodied, fresh and dry, and best drunk when young. These grapes are used to produce the Casteller and Valdadige Rosso wines.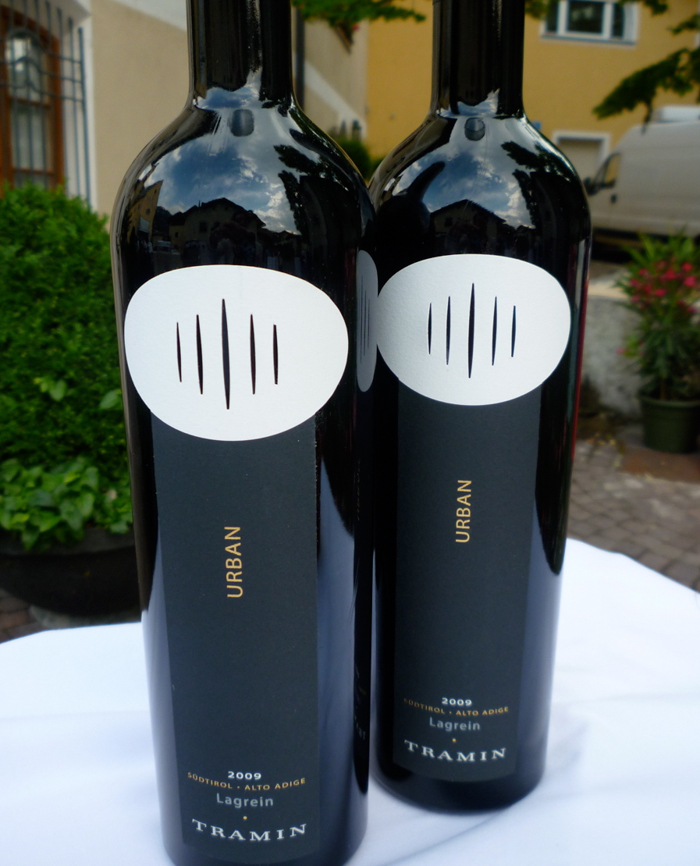 Rebo was created in 1948 in Trentino, when Rebo Rigotti at the Istituto Agrario San Michele crossed Marzemino with Merlot. The hybrid foundered until the 70s, when it was rediscovered, and was eventually awarded its own DOC in 1997. It blends the intensity of the Merlot with the elegance and finesse of a Marzemino. Dry, full-bodied, balanced and smooth, the demand currently outstrips the supply.

Other whites grown in Trentino-Alto Adige include Chardonnay, Pinot Bianco,
Pinot Grigio, Muller Thurgau, Sauvignon Blanc, Riesling Renano, Riesling Italico, Traminer, Manzoni Cross (a blend of Riesling Renano and Pinot Bianco), and Moscato Giallo. Reds cultivated here include Schiava, Lagrein, Cabernet Sauvignon and Franc, Pinot Nero, Merlot, Gropello, Syrah and Pink Muscadet.

This region is also renowned for its Vino Santo, a sweet wine made from dried grapes. This is not to be confused with the Vin Santo produced in Tuscany - this is a uniquely traditional product of the region, incorporating the native Nosiola varietal, and a treat not to be missed on a visit to the region!