Why Italiaoutdoors? 
The Knowledge, Planning and Safety of a Guided Tour
The Flexibility, Freedom, and Relaxed Moments of Independent Travel  
Don't compromise on your next Italy adventure. Visit with Vernon and Kathy, our owners that design and lead each and every Italiaoutdoors adventure.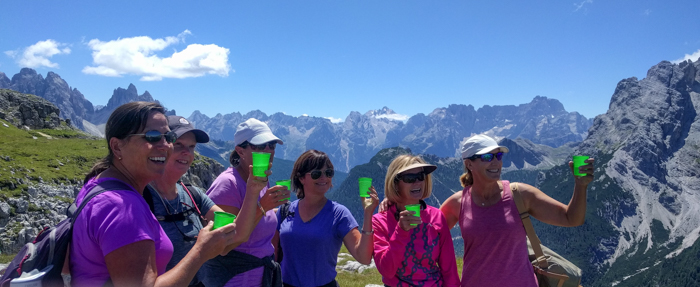 Your recreational and cultural guide, Vernon McClure, leads our explorations. Vernon will design the perfect day for you, from city walks, gentle tourist rides or relaxed trails to the most challenging climbs or steeps in the Dolomites. We specialize in groups of mixed abilities, or can surprise visitors returning to the area with new routes or lesser known, but equally challenging climbs.

Explore the amazing regional cuisine and wonderful diversity of wines with your culinary guide, Kathy Bechtel - a trained chef and Italian Wine Professional that specializes in the regional foods and wines of Italy. You can learn about the food and wine experiences on our tours on Kathy's blog, www.chefbikeski.com.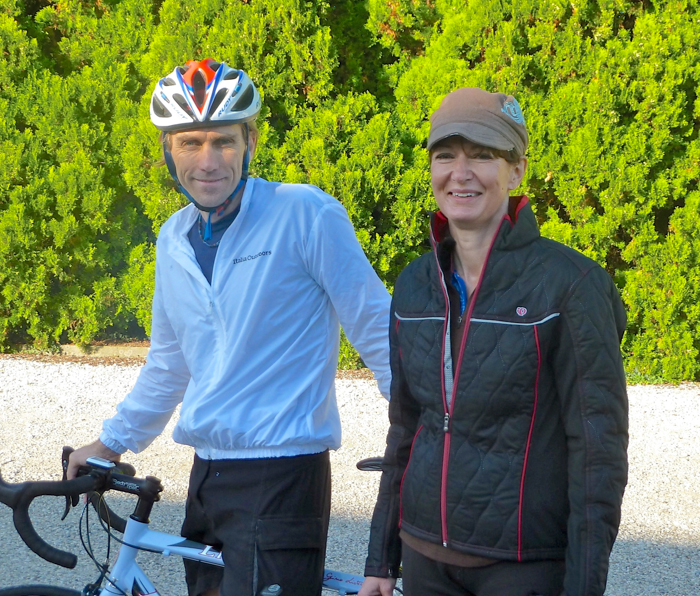 From your first contact with us, you will be talking with Kathy and Vernon - the team that will guide your tour. We'll take care of you from your first email to when we drop you off for your plane trip home. We will know a lot about you, and your dreams for an Italy adventure, before you even arrive.

Here are a few key differences that make traveling with Italiaoutdoors unique:


Flexibility
Is rain forecast for the morning? Or is the planned trail closed due to weather? Our local knowledge, plus our role as owners allow us to redesign the day to get the most out of your trip. If we need to move the walk to the afternoon and arrange for an additional activity that morning, we can make it happen then and there. If you decide during the trip that tomorrow you'd like a more challenging day, or a rest day, we can adapt. We don't have to ask permission from a remote manager to make a change - we just do it.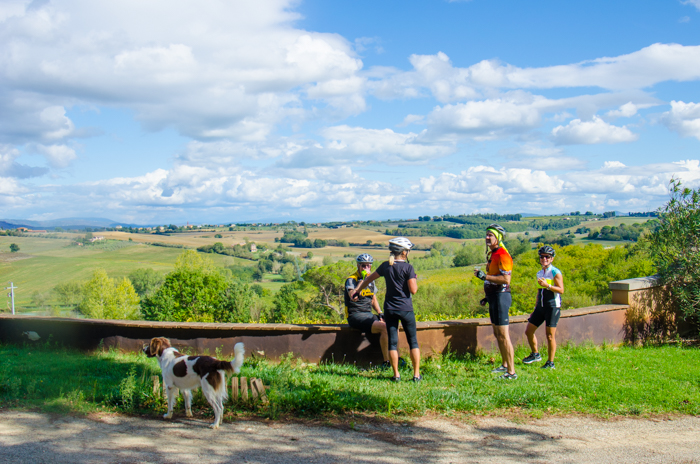 Small Group Size
Our scheduled tours are limited to 8. This allows us exclusive access to venues - we've tasted wines with the producer around his kitchen table, we roll up our sleeves and make pasta in a home kitchen. We can "drop in" for lunch at a local trattoria rather than have to schedule each meal. This provides us the flexibility and opportunity for spontaneous discoveries, which are often some of the most memorable moments of any tour.
Small footprint
How much time each day are you in vehicle transfers, rather than walking or biking and exploring? Our tour footprints are typically much more compact than those of other companies. It takes more research and planning, but the results are worth it - more freedom to explore, and a more relaxed week if we are not having to include hours in transfers each day.


No turn-by-turn directions
Ever use these on a bike route? They work until you miss a turn, or a detour blocks your route - then there is no option for recovery. And you spend your ride with your head down reading the route notes. We supply guests with a Garmin with your daily routes, paper maps, as well as electronic maps for your phone, and are out on the route marking turns or guiding you through the more complicated areas.
Freedom to explore
Our routes and maps empower you to explore, and we encourage you to do so. Do a few of you want to see that castle on the hill over there? Ride up and see it, then follow the Garmin back to the route when you're done. The others in your group went off to visit the lake - we all have the route information to find our way. Vernon is out on the road on his motorcycle, so he can quickly move between riders, addressing any flat tires, keeping track of everyone via the GPS we place on each bike. You have a route to follow, but you don't have to! We'll support you wherever you go, and even help you get there.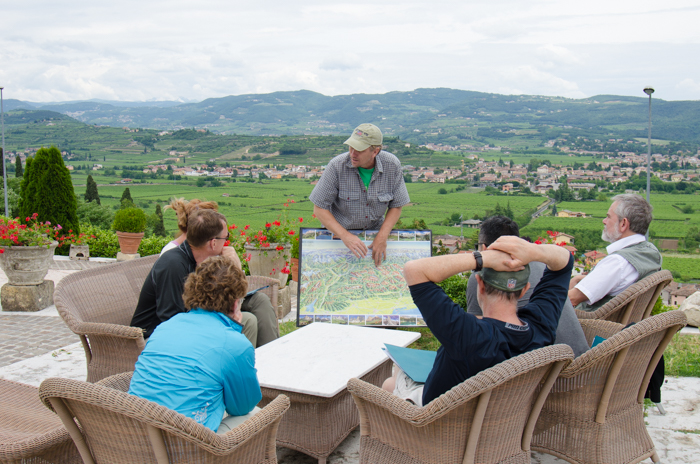 Your Safety is Paramount
Vernon's many qualifications include Emergency First Responder Instructor, Wilderness First Responder Trainer, and Risk Management Training. Safety is always part of our planning. For example, we are often asked why Vernon and I don't drive our clients around in a van. The reason is safety: when we move the group in vehicles, we use licensed local vehicle transfer companies, as is required by Italian law. Most tour companies ask their guides to double as chauffeurs, but they typically do not have the state required liability coverage and licenses. Acting as both tour guide and driver results in distracted driving. We have a Team Vehicle that is on the road and available should someone need assistance and to carry extra gear. But any scheduled group transfers are performed by a licensed transfer service, with professional drivers that are experienced driving vehicles on the roads we are traveling. We plan for a safe week, but are prepared so that any unforeseen circumstances cause as little disruption for the rest of the group as possible.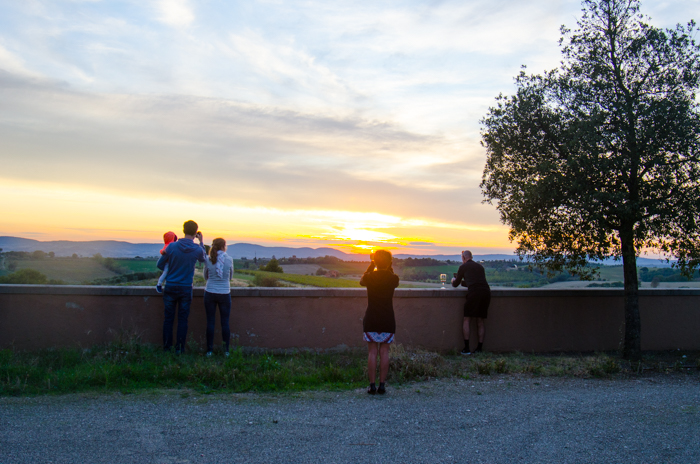 Truly "Custom" trips
Industry wide, not all 'private trips' are custom. A private trip offered to your group is usually a standard, pre-planned itinerary run during the dates you wish. A custom trip is a private trip with a unique itinerary, created specifically to meet the fitness goals and varied interests of the individual guests. We design truly custom trips, with Vernon and Kathy listening to your desires about: your daily mileage, terrain, accommodations, budget, and afternoon activities - wine tastings, cooking classes, shopping, city tours, and working personally with your group to develop the trip of a lifetime. Rather than hired guides to lead your trip, Vernon and Kathy will personally be there to insure it runs smoothly, and adapt if it does not.

Learn more about our custom adventures.
Click here to learn more about how we design our tours for groups of mixed abilities.
Don't see a scheduled trip on the dates you can travel? Contact us for latest trip information.

To sign up, join our mailing list, or just ask a question, send us an email. We personally work with each and every guest to answer all questions, and make sure our trip is customized to your abilities and preferences. We're also happy just to chat, and hear how you would like to travel.
Learn More: