Personalized Service and Small Group Size
Owner Operated and Led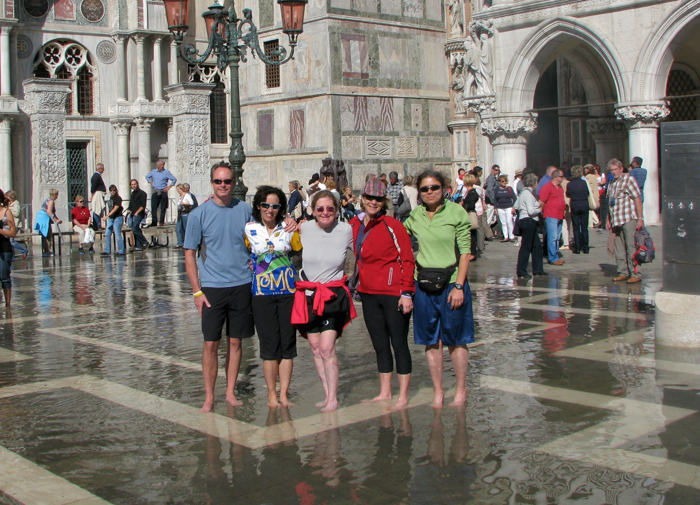 Don't compromise on your next Italy adventure. Visit with expert guides that design and lead each and every Italiaoutdoors adventure.

Your Activity at your Pace: Your recreational and cultural guide, Vernon McClure, founder of on line Italy travel guide Italiaoutdoors leads our fitness adventures. Vernon will find the perfect routes for you, from more gentle tourist rides or groomed trails to the most challenging climbs or steeps in the Dolomites. We specialize in groups of mixed abilities, or can surprise visitors returning to the area with new routes or lesser known, but equally challenging climbs.
World-class food and wine: Explore the amazing regional cuisine and wonderful diversity of wines with your culinary guide, Kathy Bechtel of Italiaoutdoors Food and Wine - a chef and wine certification graduate (as well as ski instructor and avid cyclist) that specializes in the foods and wines of Northeastern Italy, and believes that a healthy lifestyle should include enjoyment of delicious cuisine.
Truly Personalized Service and Customization of Every Trip: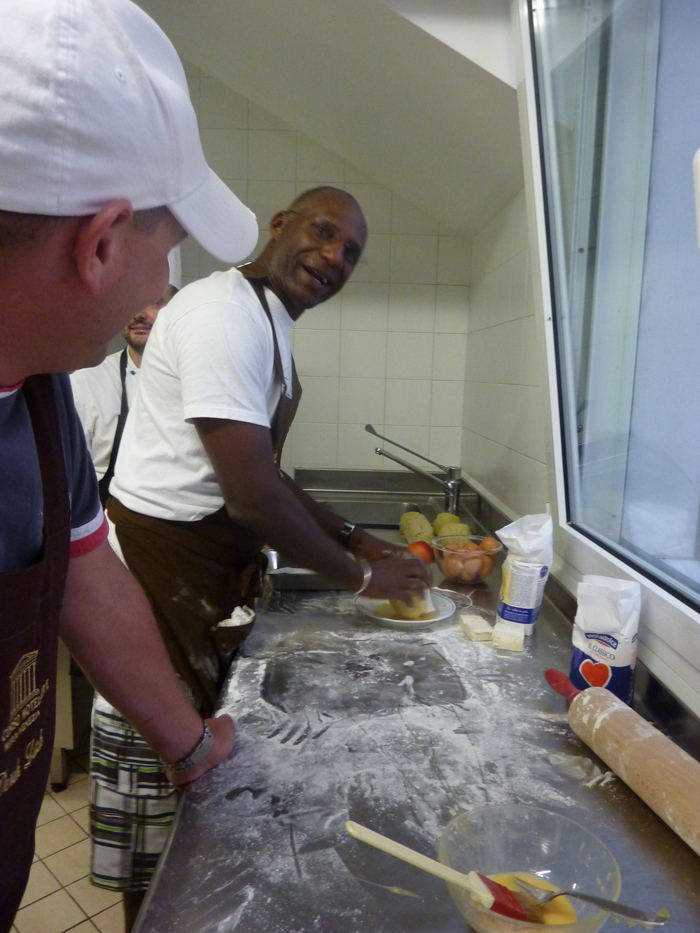 From your first contact with us, you will be talking with Kathy and Vernon - the team that will guide your tour. We'll take care of you from your first email to when we drop you off for your plane trip home. We will know a lot about you, and your dreams for an Italy adventure, before you even arrive.
Industry wide, not all 'private trips' are custom. A private trip offered to your group is usually a standard, pre-planned itinerary run during the dates you wish. A custom trip is a private trip with a unique itinerary, created specifically to meet the fitness goals and varied interests of the individual guests. We design truly custom trips, with Vernon and Kathy listening to your desires about: your daily mileage, terrain, accommodations, budget, and afternoon activities - wine tastings, cooking classes, shopping, city tours, and working personally with your group to develop the trip of a lifetime. Rather than hired guides to lead your trip, Vernon and Kathy will personally be there to insure it runs smoothly, and adapt if it does not.
Learn more about our custom adventures for groups as small as 4.
A Small Footprint: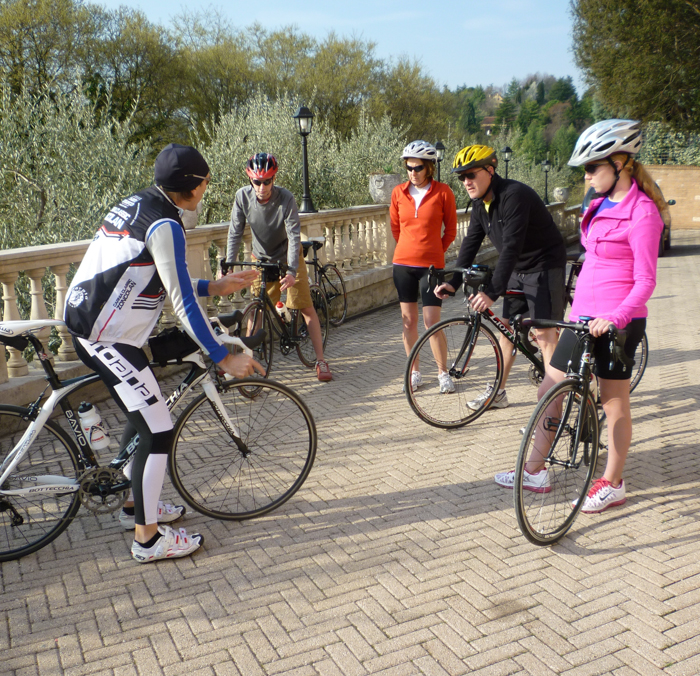 We prefer to be inconspicuous as we lead our tours. We don't have brightly colored support vans with logos following us around as we cycle, we don't have to plan our schedule, menus, dining and venue visits around who and when they can accommodate parties of 15 or more. Our knowledge of the area combined with our small group size gives us the freedom to explore and adapt our adventure in ways that larger groups led by non-owners cannot. This provides us the flexibility and opportunity for spontaneous discoveries - small wine bars, cafes, local producers and farmers. And we don't compromise quality and authenticity because we don't have to! We strive to blend in as much as possible with the local communities we explore.
Green Guiding: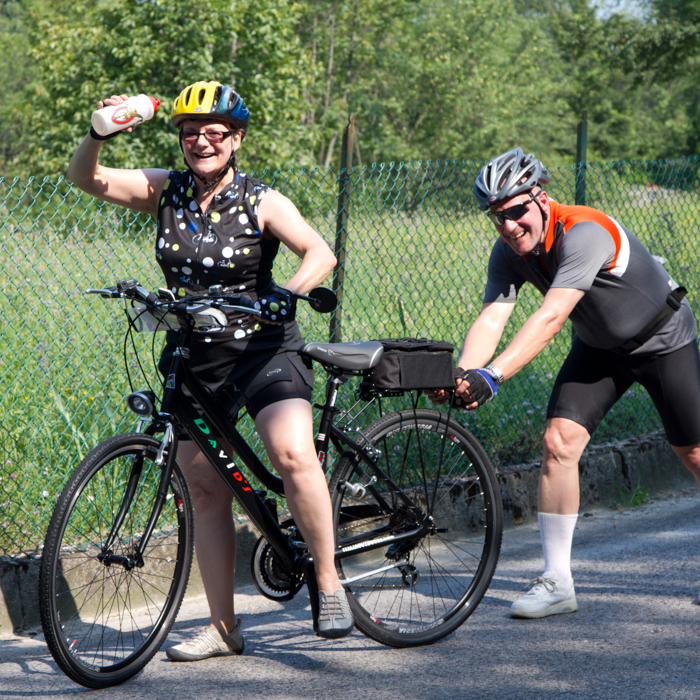 We do have a vehicle to support our rides, but our goal is to use it as little as possible! You should be enjoying yourself on a bike, not riding in a van. If you need the van each day, we haven't done our job in learning about your abilities before, and listening to your experiences during our trip. Vernon will work with you daily to provide you with a route or trail that is appropriate for your abilities. You'll cycle and ski either with us, or on your own, but you will do as the locals do, filling up your water bottle at a roadside fountain, and finding the perfect little cafe to enjoy a quick snack, either roadside or slopeside. If you are looking to ride with a large group from support van to support van, or have your ski days planned weeks in advance, we are not the tour for you. If you are adventurous enough to enjoy a more authentic experience, where our small group size gives us the freedom to experience the local lifestyle, we'd love for you to join us.
Click here to learn more about how we design our tours for groups of mixed abilities.
Don't see a scheduled trip on the dates you can travel? Contact us for latest trip information.

To sign up, join our mailing list, or just ask a question, send us an email. We personally work with each and every guest to answer all questions, and make sure our trip is customized to your abilities and preferences. We're also happy just to chat, and hear how you would like to travel.
Learn More: