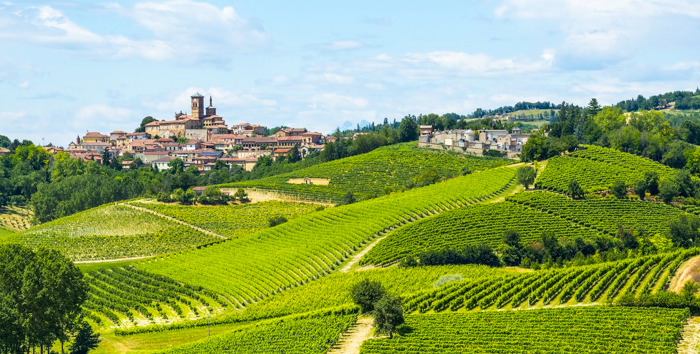 The region of Piemonte (Piedmont) lies in northwestern Italy, bordered by Switzerland in the north, France in the west and almost reaching the Mediterranean coast to the south. Its capital and largest city is Turin (Torino). Piemonte does not attract the tourist crowds that other regions do, but it should. Not only is it home to many gastronomic specialties, like the white truffles fro Alba and amazing stuffed pastas, but it has more DOCG (17) and DOC (42) twine zones than any other region. Amongst these wines zones are two of the most internationally renowned zones in all of Italy - Barolo and Barbaresco.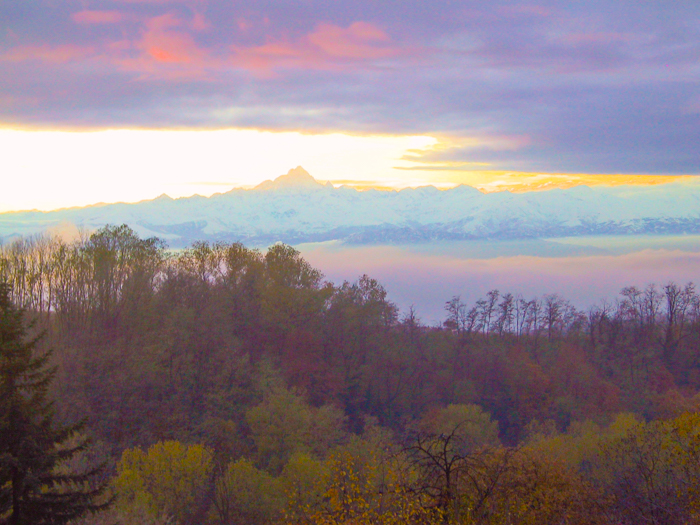 Piedmonte is surrounded by mountains, the Alps to the North and the Apennines to the south. The slopes heading towards the Apennines is where you'll find the quality wine production in Piedmont. The cold alpine air from the Alps and the warm air from the Mediterranean meet over Piedmont and create the ideal environment for quality wines, a large temperature variation between night and day. The typical day begins with morning fog that slowly burns off. This means the land higher up on the hills gets more sun, making the higher elevation vineyard sites the most coveted.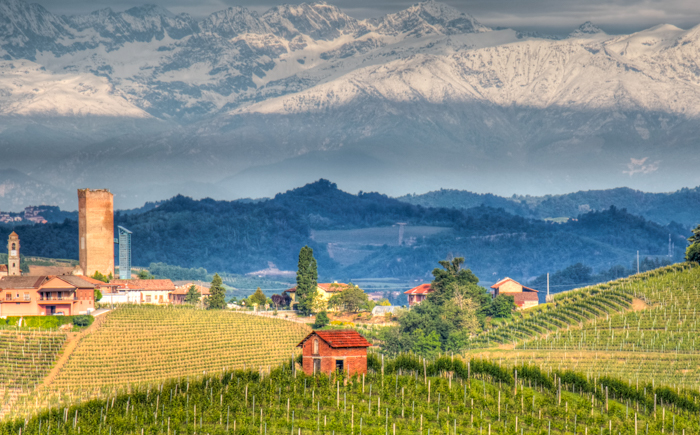 The unique natural beauty of this region was recently recognized by the World Heritage Committee of the United Nations body, which in 2014 added the 'vineyard landscape of Piedmont: Langhe-Roero and Monferrato' to its elite group of UNESCO cultural and natural sites. The area includes the towns of Barolo, Castiglione Falletto Grinzane Cavour, La Morra, Monforte d'Alba, Novello and Serralunga d'Alba in the Barolo DOCG, as well as Barbaresco and Neive in the Barbaresco DOCG. The region's primary grape varieties are Barbera (31%), Moscato (22%), Dolcetto (13%), and Nebbiolo (10%).

Red Wines from Piedmonte

Nebbiolo

While representing only 10% of the production in Piedmonte, Nebbiolo is considered to be the greatest wine from Piedmont. Also known as Spanna in northern Piedmonte, Nebbiolo is a high tannin grape with red cherry, rose, spice, tea, tobacco and truffle flavors. There are 13 DOC or DOCG areas for Nebbiolo, and within these numerous subregions, each with unique terrain that results in distinct stylistic differences.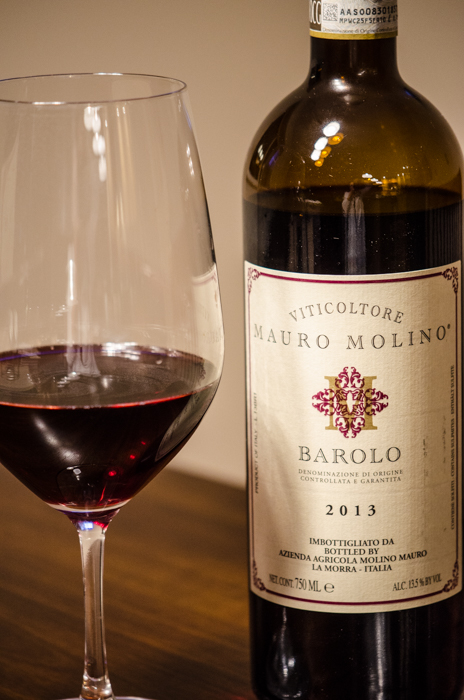 Barolo DOCG

Considered the premier region for Nebbiolo, Barolo is located southwest of the city of Alba in the Apennines. The only vineyards with Barolo DOCG status are on the southern facing hills. The wine is a pale brick red, with a pronounced mouth feel, firm tannins and slightly higher alcohol content (13% minimum). The wines of Barolo are aged for at least 18 months in barrel and are released after a total of 3+ years.

There are eleven different communes of Barolo with two different taste styles, based on the soil type: limestone vs. sandstone. Wines from La Morra and Barolo, with limestone-based soils, are lighter in style. Wines from Serralunga d'Alba, Monforte d'Alba, and Castiglione Falletto, with sandstone soils, are typically bolder.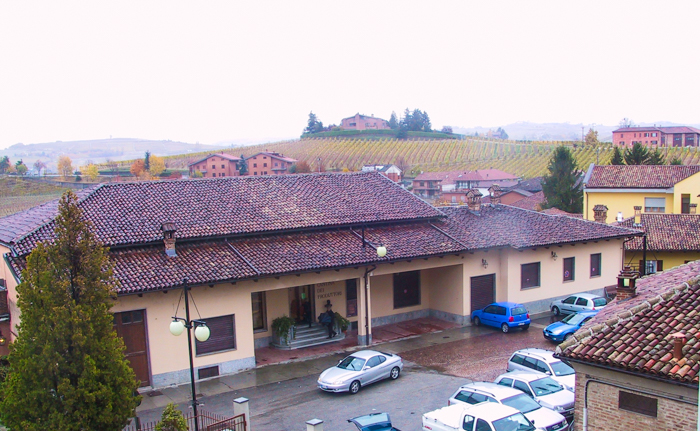 Barbaresco DOCG

The other widely acclaimed Nebbiolo area in Piedmonte is Barbaresco, located northeast of the city of Alba in the Apennines. Just like in Barolo, Barbaresco awards DOCG status to vineyards on the best south-facing slopes.

The soils in Barbaresco are mostly limestone-based soils, which means less tannins, similar to the Barolos from La Morra and Barolo. The climate has less of a diurnal (night-day) shift, which produces grapes that ripen sooner but have thinner skins. Therefore, Barbaresco wines tends to be lighter tasting and less tannic than Barolo.

Other areas tha produce Nebbiolo wines in Piedmonte include:  Albugnano, Carema, Fara, Ghemme, Gattinara, Langhe Nebbiolo, Lessona, Nebbiolo d'Alba, Roero Rosso, and Sizzano.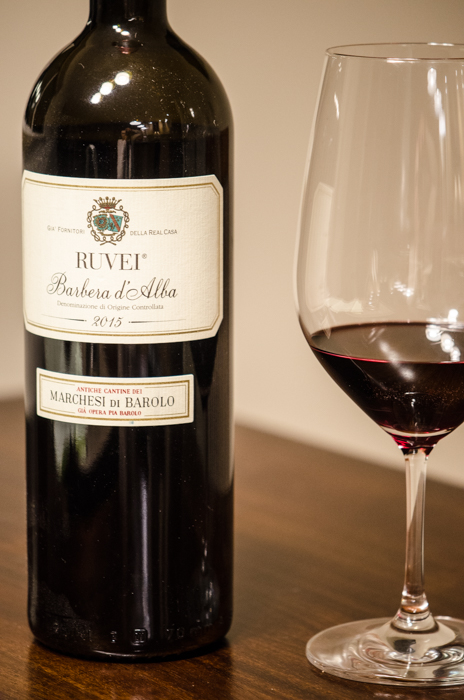 Barbera

Barbera is the most planted red grape variety in Piedmonte. Barbera wines are dark in color and taste of black cherry, anise, dried herbs, lavender, and spices.. This is the everyday drinking wine of the Piemontese, with Barolo reserved for special occasions. It is versatile and relaxed wine that pairs well with the local cuisine.

There are three DOCGs for Barbera: Barbera d'Asti, Barbera del Monferrato Superiore and Nizza. The DOCG wines have more regulations than other Barbera wines, including "Superiore" labeled wines which include longer aging and a higher minimum alcohol content.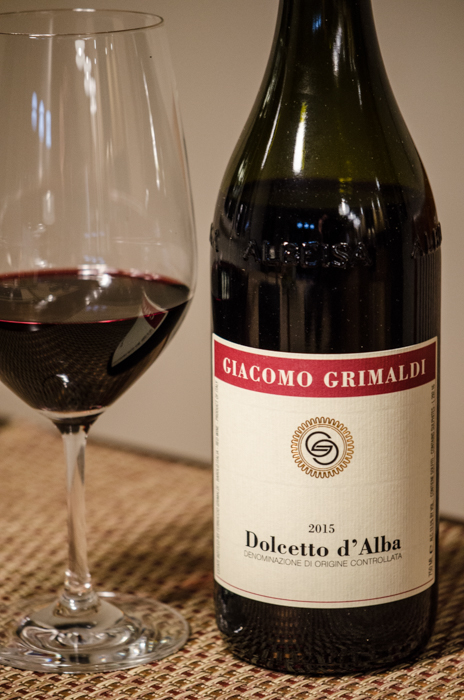 Dolcetto

Wines made with Dolcetto grapes are very dark in color with flavors of blackberry, licorice, black currant, violet, orange peel, and tea. The wines provide plenty of mouth-drying tannin, but do not age well due to their low acidity.

There are three DOCGs that make quality Dolcetto wine: Dogliani, Dolcetto di Ovada Superiore, and Dolcetto di Diano d'Alba.
 
Other Piedmonte Red Wines

Bonarda: Also known as Bonarda Piemontese, Uva Rara. A dark, ruby-colored wine with fruit flavors and bold tannin, commonly used for blending.

Brachetto: Aromatic red, light bodied. Sour red cherry, raspberry, strawberry, baking spices, floral notes. Most known for Brachetto d'Acqui / Acqui DOCG, a sweet, light sparkling red wine.

Freisa: A close relation of Nebbiolo, high in acidity and tannin. Strawberry, sour red cherry, sandalwood, spice, earth. A delicately flavored light-colored wine, often sparkling, with spicy, cherry, strawberry notes. Freisa d'Asti DOC, Freisa di Chieri DOC, Langhe DOC, Monferrato DOC, Piemonte DOC,

Grignolino: High in acidity and tannin; light in body and color. Flowers, red berries, spices, white pepper, bitter almond. Grignolino d'Asti DOC, Grignolino del Monferrato Casalese DOC, Monferrato DOC, Piemonte DOC.

Ruché: A very unique red with rose notes, pepper, black cherries, and cinnamon, and moderately high tannins. Ruché di Castagnole Monferrato DOCG.

Vespolina: Also known as Ughetta, fruity, spicy, and tannic, often blended with Nebbiolo in regions like Gattinara.

White Wines of Piedmonte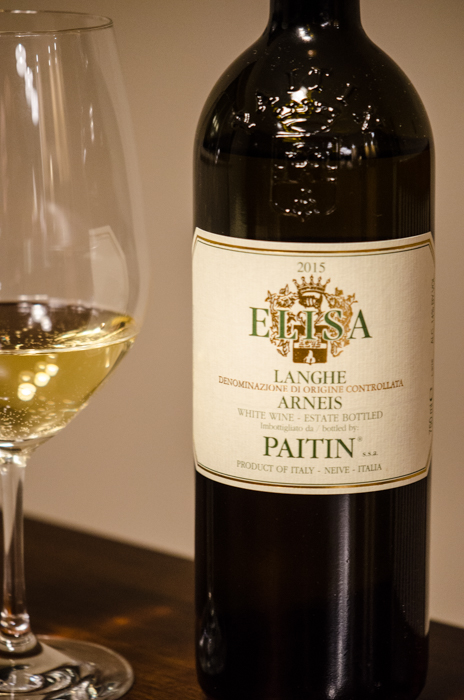 Arneis

A white grape best produced by the Roero DOCG, A medium-bodied wine, low in acid, fresh, grassy. White flowers, chamomile, peach, pear, apricot, citrus, almond.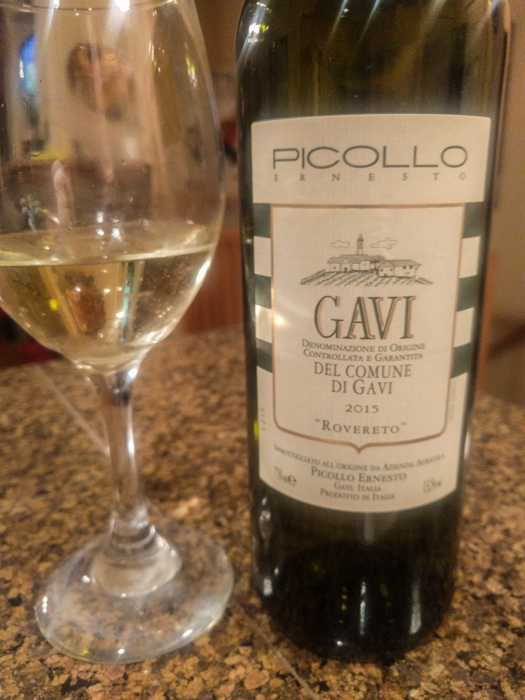 Cortese

The most famous wines from this grape are known by "Gavi," the name of the town in the southeast part of Piedmont where they are produced. Typically dry, with lemon-like citrus flavors, Very high acidity and distinct minerality. Cortese dell'Alto Monferrato DOC, Gavi / Cortese di Gavi DOCG, Monferrato DOC, Piemonte DOC.
Moscato Bianco

Moscato Bianco is a very ancient grape, the most widespread member of the Muscat family, a large group that has two major subtypes, Moscato Bianco (Muscat Blanc à Petits Grains) and Zibibbo (Muscat of Alexandria), as well as pink and red versions—Moscato Rosa and Moscato Nero. Low acidity, intensely aromatic. Grapefruit, with aromas of roses, mandarin orange, cotton candy, and lychee. There are two main styles found in Piedmont: Asti Spumante: a fully bubbly sparkling ("Spumante") sweet wine with about 9% alcohol, and Moscato d'Asti: a very sweet, slightly bubbly ("Frizzante") wine, about 5% alcohol.

Other Piedmonte White Wines

Erbaluce: A bright, acidic white, floral, green apple, lemon, mineral, white flowers, apricot, spicy herbs. Colline Novaresi DOC, Coste della Sesia DOC, Erbaluce di Caluso / Caluso DOCG.

Favorite: A dry white with a slightly bitter finish. Langhe DOC, Piemonte DOC.