The Agony and the Ecstasy - The Ultimate Bike Tour of the Dolomites

The Agony - Challenge yourself on the hardest climbs of the region
The Ecstasy - Reward yourself with the best in local foods and undiscovered wines
The Result - The adventure of a lifetime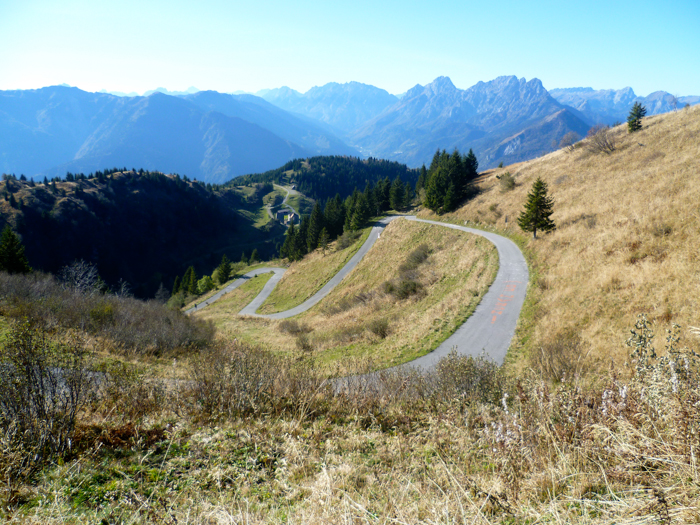 Let's face it, there are some people who love to put themselves over the edge, and test their outer limits. We have designed a trip for those that have trained hard and want to face the ultimate challenges the Dolomites have to offer. This is a week of the riding the hardest climbs in northeastern Italy. 
Go to any website that provides information on bike climbs in Europe, and you will notice that some of those with the highest difficulty rating are located in the Northeastern regions of Veneto, Trentino-Alto Adige, and Friuli Venezia. This week of riding is about tackling several of these top climbs, those that are rated above the 200 point difficulty level.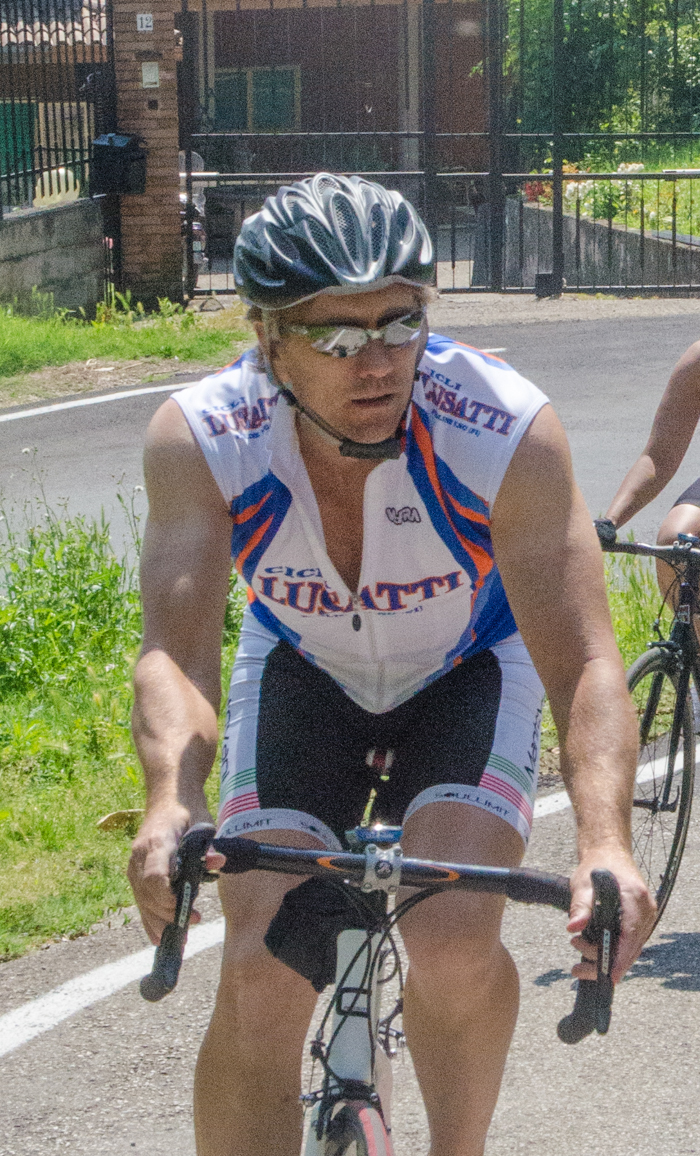 This tour, unique in the industry, was created and is personally led by regional specialist Vernon McClure. Recently named one of Italy's "Best Local Tour Guides", Vernon has over 15 years of experience designing and leading tours in this region. He has led tours, designed Dolomites itineraries and trained the  staff for several well-known multinational tour companies who offer tours in the Dolomites and Italian Alps. They relied on Vernon to provide the necessary regional expertise, gained over years of living, cycling and guiding in the Dolomites, both as a cycling guide and certified mountain guide.
We are not a multinational tour company. We don't offer tours world-wide, or even Italy wide. We specialize in the Dolomites and the regions of Northeast Italy, focusing our passion and energies on creating regional tours that allow our guests to truly experience all aspects of this unique and spectacular countryside. We will introduce you to the varied and challenging terrain, as we enjoy both classic climbs as well as routes only known to the locals.
After your ride, restore your energy with the best of the regional cuisine, and discover the local wines unknown outside of these regions. Plan your adventure with the team of regional experts, Vernon McClure and Kathy Bechtel of Italiaoutdoors Food and Wine.
Tour Dates: Private Groups only, please call for dates
7 days/6 nights
Includes: 6 nights accommodations in 3 star or better hotels, all ground transportation, guide services, all breakfasts, 3 dinners with wine.


This email address is being protected from spambots. You need JavaScript enabled to view it.


Tour Highlights: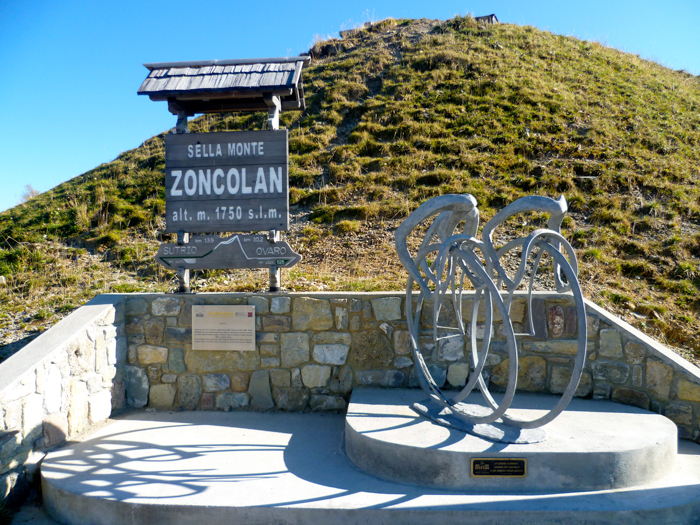 We begin in the province of Udine in Friuli, with the famous Monte Zoncolan, an epic climb of the Giro d'Italia and one of the most difficult climbs in Italy. After our conquest, we will refuel our wobbly legs with the prized local prosciutto, cheeses from nearby mountain malgas, homemade gnocchi and goulash.
We will have the opportunity to taste wines from both the Grave DOC region, so called as its soil is very close in style to the famed French region of the same name, and the Colli Orientali region, a premier producer of wonderful whites, including the local favorite, Friulano.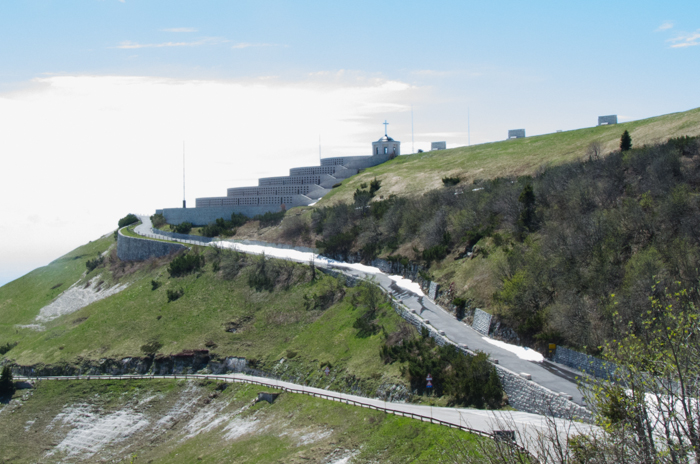 We will make our way to our next famous climb by way of some undiscovered gems - climbs rarely visited by the larger tour companies. These will provide a great warm up to the intimidating Monte Grappa, especially because we will ascend using the the most challenging of the multiple routes up this famous peak.
Our reward - a grappa tasting of the famous local liquor, pastas flavored with the local bastardo del grappa cheese, mushrooms, and wines from the local area. Here in the Prealps, many wine regions intersect, with the Prosecco, Colli Asolani, and Breganze DOCs all nearby, each with their own unique varietals and styles.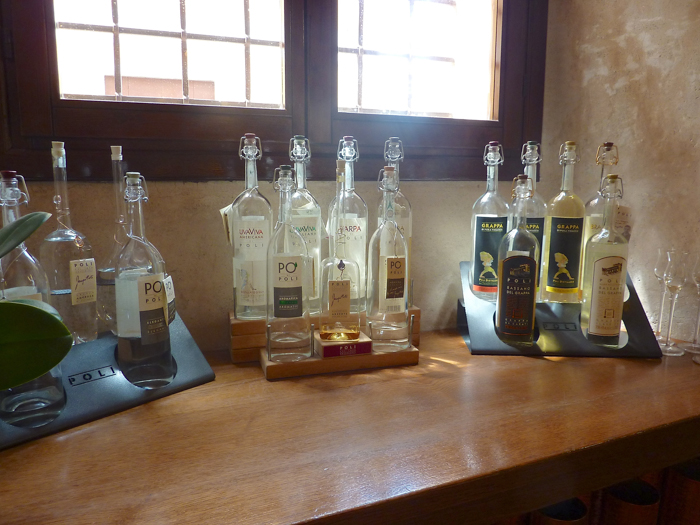 The Asiago plateau, home to the delicious cheese of the same name, will bring us to our next test - Punta Veleno. Adjacent to lovely Lago di Garda, this moniker was given to the climb when the director of the 1972 Giro d'Italia director Vicenzo Torriani dismissed using the route because it was 'troppo velenosa', - too sick of a climb.
Our evening meal can explore the freshwater fish from the lake, the local specialty carne salata, and the wine from the nearby Valpolicella and Bardolino regions, ending with a very special reward - the world-famous Amarone from Valpolicella.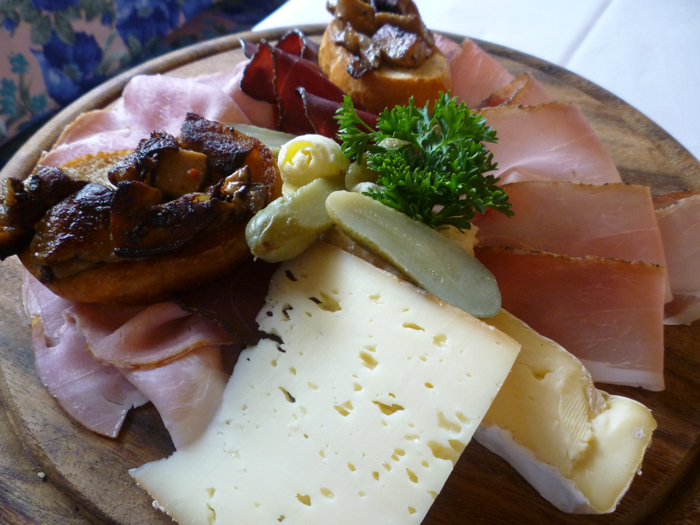 When then head north to the beautiful city of Bolzano, where more fine dining and fine climbing await. Our climbs - Monte Bondone, and Edelweiss, the latter one of the hardest climbs in Europe.
In the evening, we will immerse ourselves in the culture, food and wine of Alto Adige, a fascinating blend of Austria and Italy. We will celebrate our adventure with a festive farewell dinner as we enjoy culinary specialties of both origins - canederli dumplings, spaetzle, and speck (smoked prosciutto), paired with the best of the local wines, such as Lagrein and Schiava.

As with all of our trips, our small group size and local expertise allows us to support groups of mixed levels. So if your traveling companion is not quite ready for the ultimate challenge, we can provide options - perhaps a less challenging ascent up the same peak, or a flatter ride around the base.

Your Expert Guides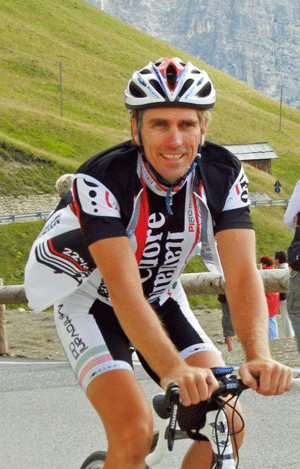 Vernon McClure, our expert in recreational programming, will personally design and lead the cycling on your tour. Vernon, an ex-Army Ranger, has lived in the area for over twenty years, creating and leading adventure tours first as head of Recreational Programming for the US Department of Defense, and then as an independent guide leading tours and performing staff training for several of the major multinational bike tour companies.
Vernon is highly valued for his thorough knowledge of the Dolomites, and is familiar with hundreds of climbs in this region. If you have cycled the Dolomites before, he can find new routes for you to conquer. Vernon has cycled, hiked and rock climbed in this area for over 2 decades, and is passionate about sharing his backyard with cyclists of all levels.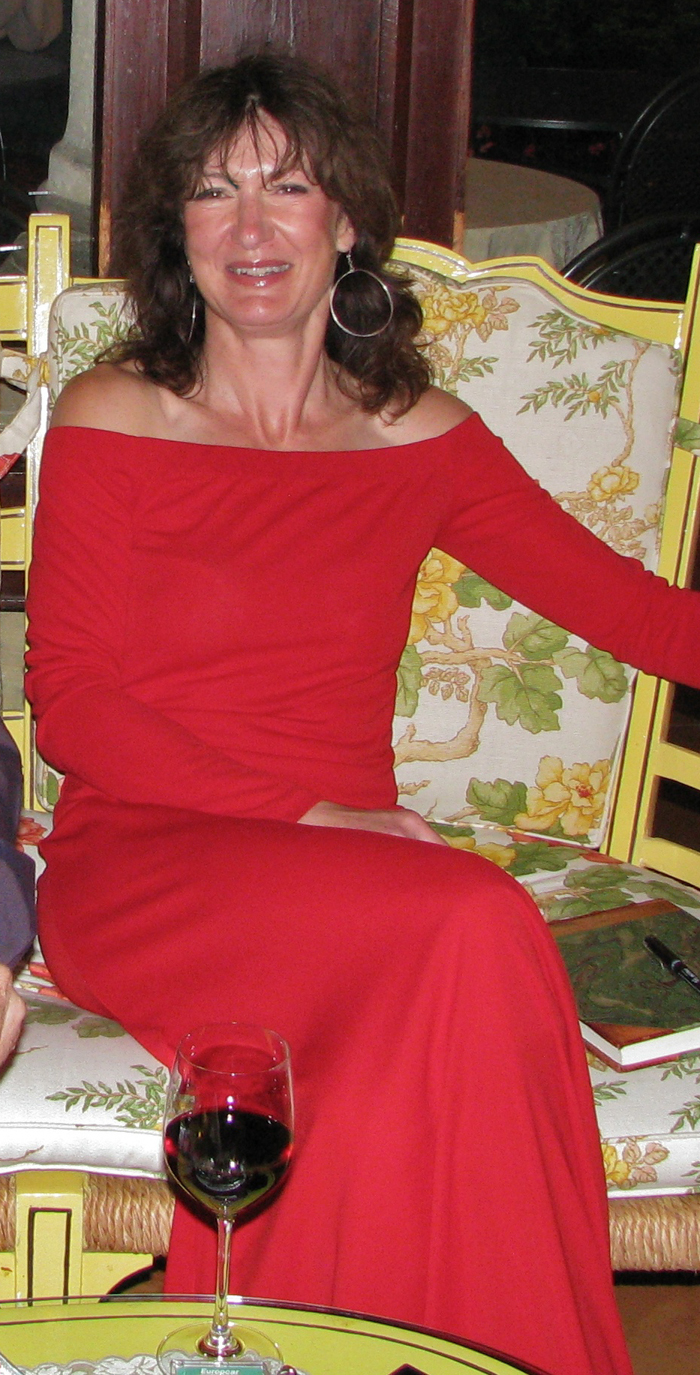 Joining Vernon in the program design and trip support is Kathy Bechtel, an avid cyclist and ski instructor, as well as professionally trained chef and WSET wine certification graduate. Kathy believes there is no better way to restore yourself after a challenging day in the saddle than to savor the amazing foods and wines of the region.
Every meal - breakfast, dining in the evening at wonderful local trattorias and ristorantes, even our roadside snacks - will be an occasion to enjoy the best of local fare. Each day there will benew specialties to try as we learn that each locale has it's own cuisine that reflects it's history, culture, and traditions. Daily wine tastings will be a celebration of wonderful native wines rarely found outside of the region.
 This email address is being protected from spambots. You need JavaScript enabled to view it.