Chianti is probably the most famous wine growing area in Italy. The region itself lies in the Tuscan hills, in west-central Italy. The first mention of a Chianti wine region dates back to 1716, when Cosimo de Medici defined this wine zone, referring to the area near the Gaiole, Radda, and Castellina. Today, the region is divided into seven subzones, with the Classico subzone considered the highest in quality. This is the original zone, a hilly area between the cities of Siena and Florence.  You will see many of the villages in this zone have appended their names with the 'in Chianti' designation, such as Greve in Chianti, Radda in Chianti, and Gaiole in Chianti.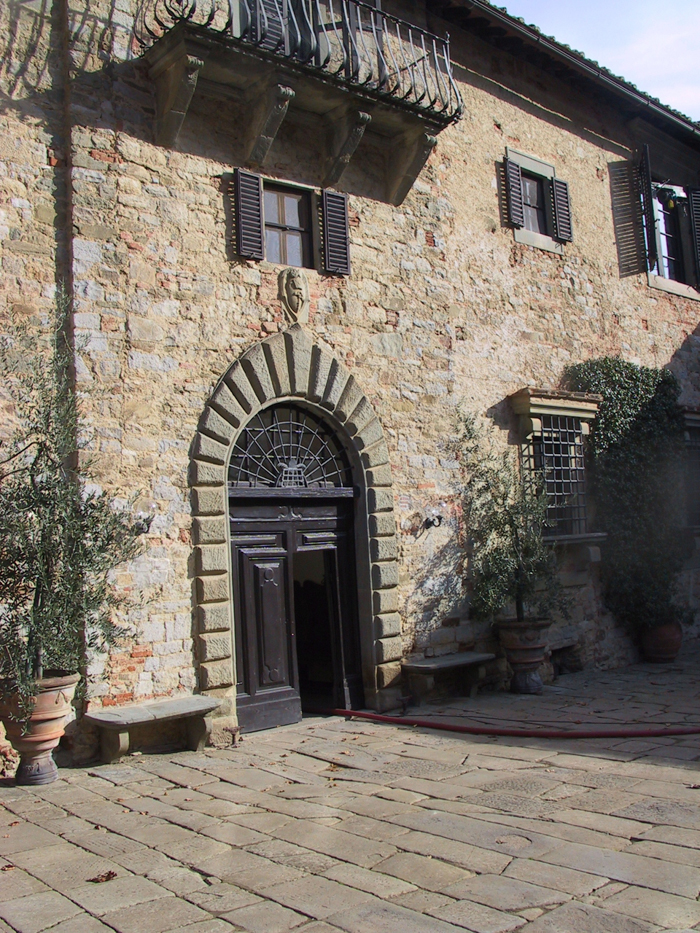 In the 1850s, a local landowner, Baron Ricasoli, declared his 'recipe' for Chianti, based on the native Sangiovese grape blended with 15% Canaiolo and 15% Malvasia Bianco. The Italian government voted this into law in 1966. As with many Italian wines, as international demand increased in the 1960s, Chianti producers increased production by utilizing lower quality grapes, resulting in a flooding of the market with inferior wines. These Chianti were packaged in the now well recognized squat bottle with a straw covering, appropriately called a fiasco.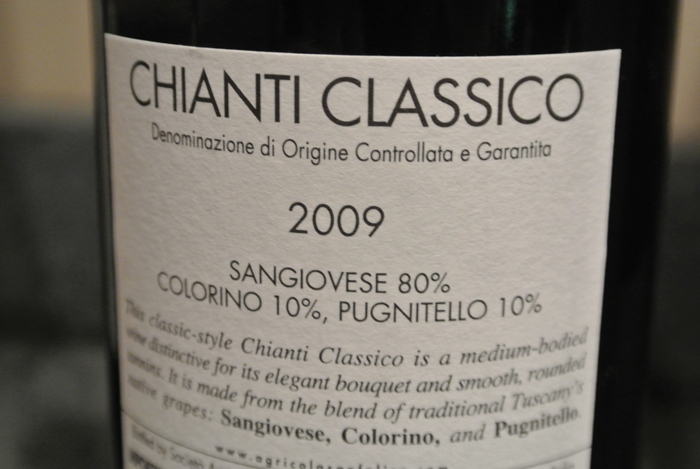 In the 1970s, new investors entered the area, with a renewed focus on quality production. In addition to investing in modern production facilities and new cultivation techniques, many of these new producers began experimenting with the traditional Chianti recipe, replacing the lower quality white grapes with international varietals such as Cabernet Sauvignon and Merlot. This new style of wine became quite controversial, as many viewed these as not  'true' Chianti wines. Today, the official definition of Chianti consists of at minimum 80% Sangiovese, with permitted blending grapes of native varietals such as Canaiolo and Colorino, as well as other international varieties such as Cabernet Sauvignon and Merlot. Wines that are produced in this area, but do not adhere to this strict definition, are now referred to as Super Tuscans. These can be absolutely amazing wines, they are just not Chianti.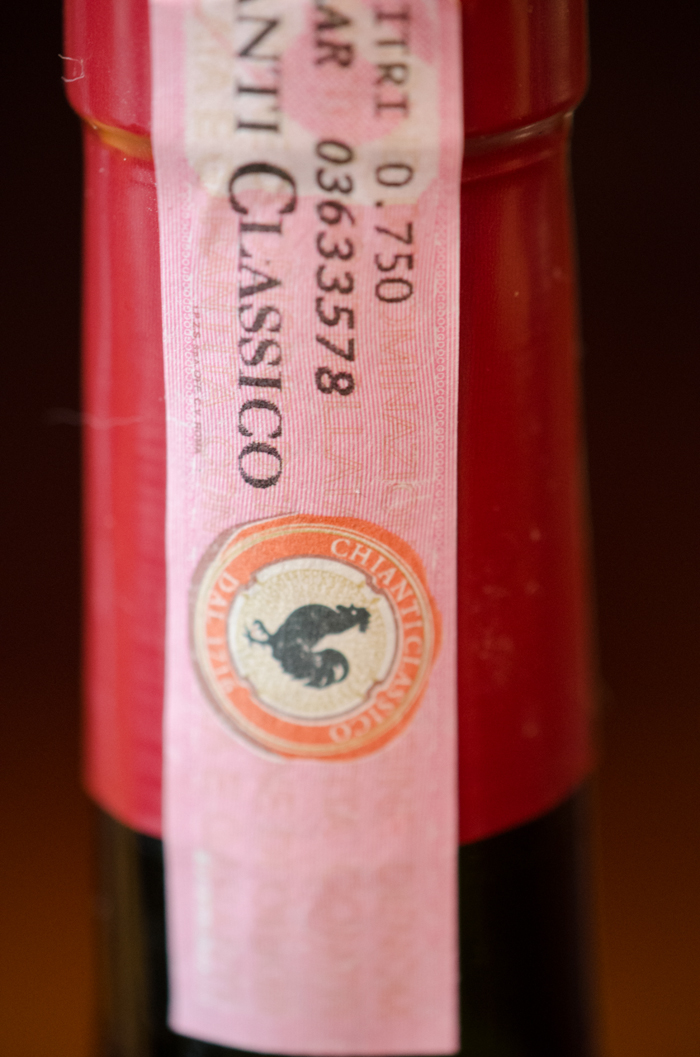 A Chianti bottle will often have a picture of a black rooster (gallo nero) on the neck of the bottle, indicating that the producer is a member of the Gallo Nero Consortium. This is an association of producers of the Classico sub-area that work together to jointly promote the Chianti brand. The 'gallo nero', a traditional figure denoting peace between long time rivals Florence and Siena, has been the emblem of the Chianti Classico producers association since 2005. The Riserva designation indicates a Chianti that has been aged for a minimum of 38 months (instead of 4-7.) Chianti that meets even more stringent requirements on yield, alcohol content and dry extract, may be labelled as Chianti Superiore, although Chianti from the "Classico" sub-area is not allowed to be labelled as Superiore.

Chianti wines are characterized by their acidity, dryness, and distinctive flavors of cherry and herbs. They are ruby red, moderate in alcohol, and somewhat tannic. Younger, lighter Chianti pairs well with pastas, pizza and panini. A more robust Riserva would be a great match to roasted or grilled meats, such as a great grilled Chianina steak, Tuscany's famed breed of white cattle.