Awarded DOC status in 1989, this zone is located in southern Umbria, in a region historically known for olive oil production. This production zone includes the hilly territory of Amelia, Narni, Calvi, Otricoli, Montecastrilli, Alviano, Lugnano and Penna in Teverina, Giove, and part of the Terni area. Known mainly for red wines, this zone produces many types, white, red as well as rosé. With updated regulations, this area will soon be known as the Amelia DOC.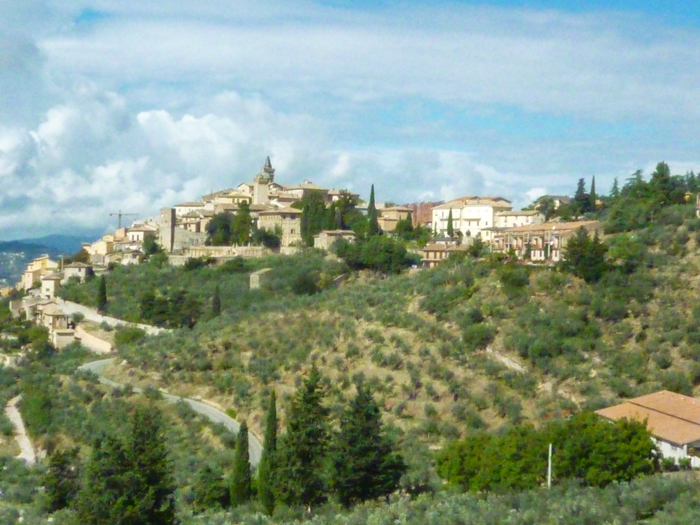 The Colli Amerini Bianco is based on the Trebbiano Toscano grape (70-85%), blended with Grechetto, Verdello, Garganega and Malvasia Toscana. The Colli Amerini Malvasia wine is based on Malvasia Toscana (85-100%), blended with Trebbiano Toscano and other local whites. A good wine to enjoy first courses of fresh-water fish and fried lake fish.

Colli Amerini Rosso is based on the Sangiovese grape (65-80%), blended with Merlot, Montepulciano, Cannaiolo, Ciliegiolo and Barbera. A varietal wine based on Merlot is also produced. A higher alcohol Superiore, as well as a young Novello are also available. The Rosso accompanies fresh salamis, first courses with tomato sauces, grilled or roast white meat, mature cheeses.

The Colli Amerini Rosato (rosé) is also based on Sangiovese and the same mix of red grapes. It pairs well with antipasti, risotto or pasta with light sauces and egg dishes.