Located in Colbertaldo, a small village in Valdobbiadene, I stumbled upon this winery as I was exploring the region for our future Bike the Wine Roads tours - with a handwritten message board in their driveway announcing they were "Aperto", unheard of in Italy on Sunday.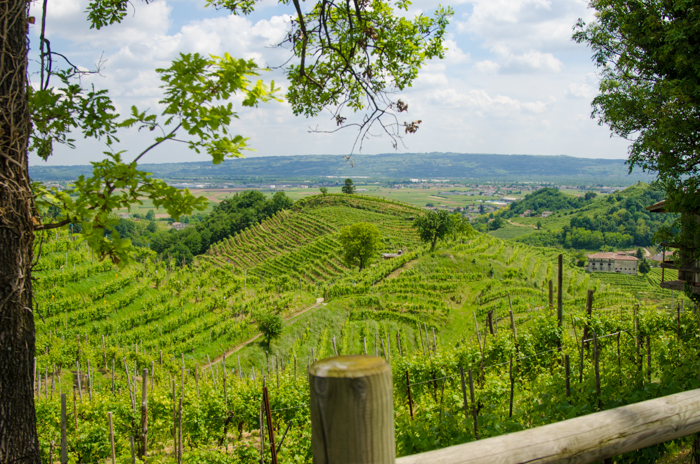 I stopped by, and was warmly welcomed by the family. Col del Lupo was started by grandfather Aldo Adami (I assume some relationship with the nearby Adami family of prosecco growers), then fully developed by his daughter Diana. Nephew Marco greeted me, sat me down to taste a few wines, and brought me some nice snacks to enjoy as I tasted. Marco is oenology graduate, and currently head of operations at Col del Lupo.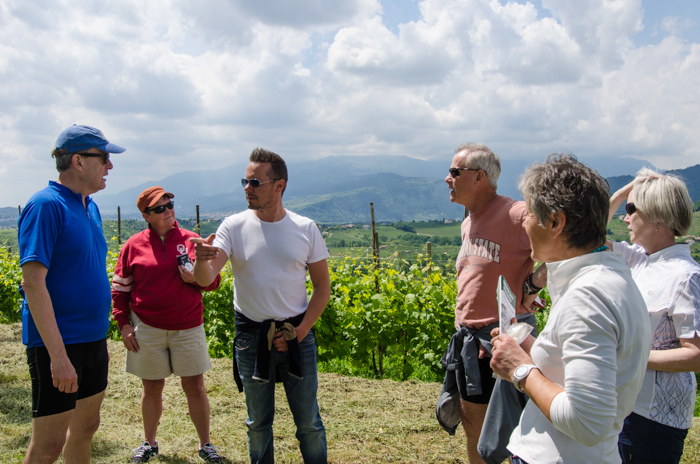 It was a bit cloudy and rainy that day, and I was encouraged to return someday when I could truly appreciate the panoramic vistas from the summit of their hillside vineyards. The hills are made up of yellow lime-rich marlstone, mixed with sandstone and clay, with the optimum exposure to the sun. Each hill has a slightly different soil makeup, with its own unique terroir, each imposing its own flavors and scents on the wines that result.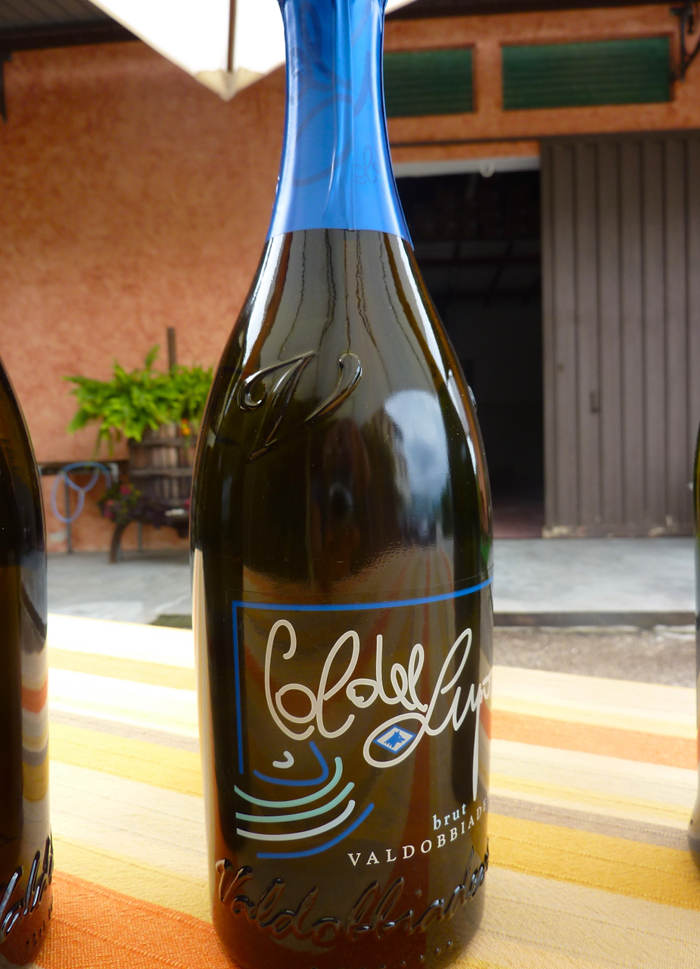 I tasted two of the proseccos, the Col del Lupo Prosecco Valdobbiadene DOCG Extra Dry and the Brut. Both are elegant sparkling wines, straw yellow in color and a fine, crisp perlage. Both are produced exclusively from prosecco grapes from their Rive of Colbertaldo vineyards. Fruity and floral aromas emanate from both, a combination of apple and rose. The Extra Dry is delicate, fresh, and just slightly sweet with some acidity to balance it well. It has a residual sugar content of 18g per liter. The Brut, with 11 g per liter, is crisp, brilliant and dry. Both are perfect antipasti wines, and would pair well with fish and shellfish first courses. But to me, the best way to enjoy them was with Momma's snacks at Col del Lupo itself. Unfortunately, they sell only to private clients, restaurants and agrotourismos, so you will have to travel there to enjoy them.