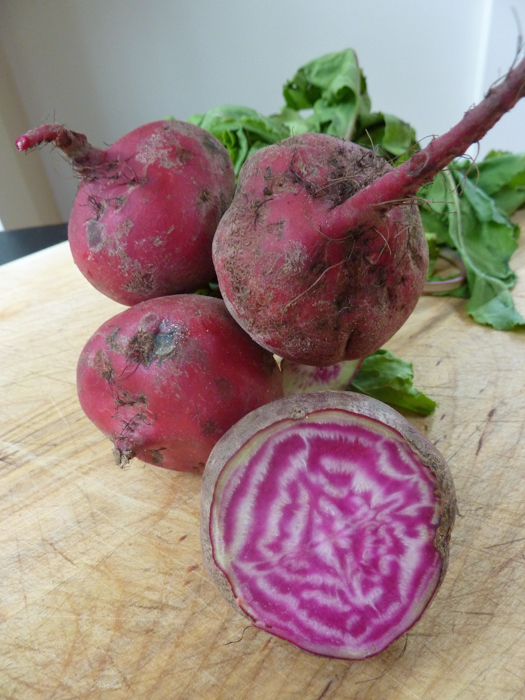 Chioggia beets are a prized heirloom beet now fairly common here in the US. They have a bright pink-fuschia-red color, and when sliced open display very distinctive, attractive concentric rings of pink and white. Unfortunately, this ring pattern fades when they are cooked, but using them raw makes for a very pleasing dish.

This heirloom beet comes from the Italian coastal town of Chioggia, right outside of Venice, often referred to as "Little Venice". This beet varietal was probably brought to the US in the 1800s by Italian immigrants.

Chioggia is a coastal town, which doesn't quite strike me as the place where beets would come from. It ends up that all beets - and this includes members of the beet family grown for their leaves, such as swiss chard, as well as those grown for their tubers - are descendants of the sea beet. The sea beet is native to the coasts of Europe, northern Africa and southern Asia. It requires moist, well-drained soils, and does not like shade. It is able to tolerate relatively high levels of sodium in its environment because its leaves are waxy, hence its ability to thrive in coastal areas.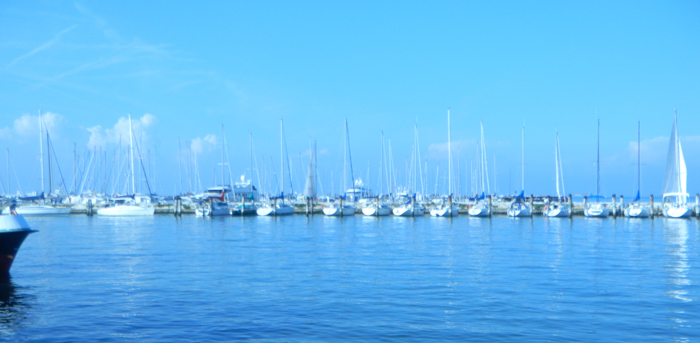 The history of the beet is essentially the history of chard, its close relative and immediate ancestor. It is believed to have originated in the Mediterranean area, a chard-like plant grown for its leaves, that the Greeks, and then the Romans called beta, supposedly because as the seed pods swell, they resemble the Greek letter beta. 

The leaves of the various kinds of beets in ancient times were harvested from the wild for use as a cooking green. Many of the chard types we know today were in use then,  red chard, as well as light-green and dark-green kinds.

But beets that produce large, fleshy, edible roots were unknown until  the 2nd and 3rd centuries A.D. A red beet with a turnip-like root was first described as a food plant in Germany in 1558, and was a rarity at that time in northern Europe. In the16th century in France and Northern Europe this root beet was called "Roman beet" indicating its introduction from Italy.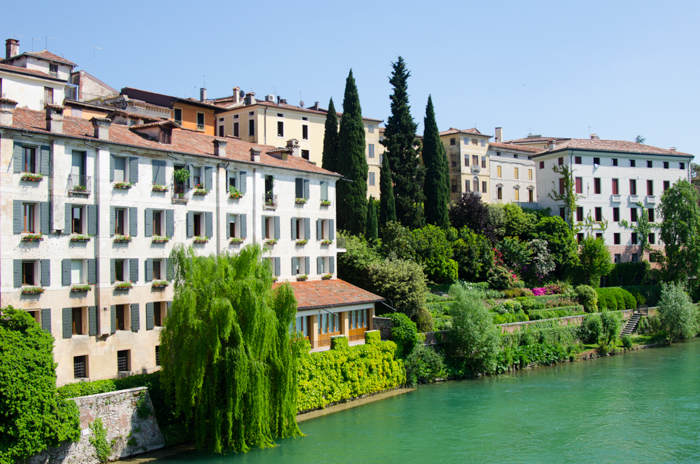 In Northeastern Italy, I find confusing information on two varietals, the Chioggia beet  and the Bassano beet. Some claim that Chioggia beets were originally called Barbabietola di Bassano, and is still sometimes referred  to today as Bassano beets, so you will see these names used interchangeably when referring to the beets. Others claim these are two different varietals, Barbabietola di Chioggia hailing from the fishing town of Chioggia along the Adriatic near Venice, and Bassano, or Barbabietola di Bassano, which originated from Bassano del Grappa, in the northern part of the Veneto, and home also to the renowned white asparagus.